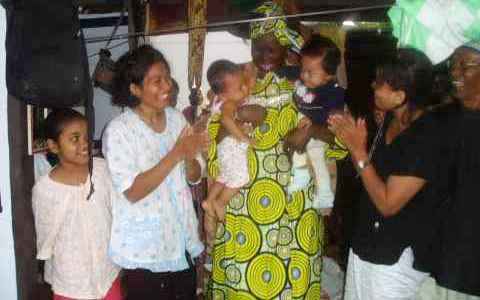 The second world congress of the International Trade Union Confederation (ITUC) is a significant event. Taking place in Vancouver, Canada, June 21 through 25th, the congress theme is "The People Now: From the Crisis to Global Justice."
(You can help us with our coverage – see below *)
The congress comes on the heels of the ITUC's Annual Survey of violations of trade union rights. In it, the ITUC makes a strong case that the global economic crisis means "public authorities and companies have continued to use the crisis as a pretext to weaken and undermine trade union rights."
The survey notes the horrible fact that at least a 101 trade unionists and labor activists were murdered in 2009. This is a 30% increase over the 76 killed in 2008. These shocking numbers graphically show the rising tide of violence and assault on trade union rights. Further, the survey documents global union busting, including the giant transnational corporation's playing of workers in developed countries against workers in developing countries.
The congress agenda includes several plenary panel discussions dealing with the global economic crisis and with the fightback and global solidarity needed by labor to defend unions, workers and labor rights.
The ITUC congress will highlight its international solidarity efforts. For example, the global federation has mounted efforts in support of the Mexican miners union under attack at the Cananea mine in Sonora and the Pasta de Conchos mine in Coahuila. The ITUC has called for solidarity against the use of federal troops and police force to remove the striking miners an action that wounded and killed several miners. Now the troops are being used to protect scabs hired by Grupo Mexico, a giant mining transnational and the largest mine owner in Mexico.
The ITUC was founded in 2006 through a merger of the International Confederation of Free Trade Unions and the World Confederation of Labor. The ICFTU came out of a cold war split from the World Federation of Trade Unions in 1949. Today, while the WFTU and the ITUC have no formal ties, increasingly they are pursuing similar programs of struggle and several national labor federations are affiliated with both.
*I will be covering this important international labor congress for the People Before Profits Education Fund Speakers Bureau and will be available for interviews and speaking engagements. You can help make our participation possible by sending a contribution to the People Before Profits Education Fund at 235 W. 23rd Street, New York, NY 10011. All contributions are tax deductible.
And you can read daily updates on the congress here on the People's World website.
Photo: Mamounata Cisse, assistant general secretary of ICFTU, center, visits a refugee camp in Aceh, Indonesia, after the 2005 tsunami. (ICFTU)