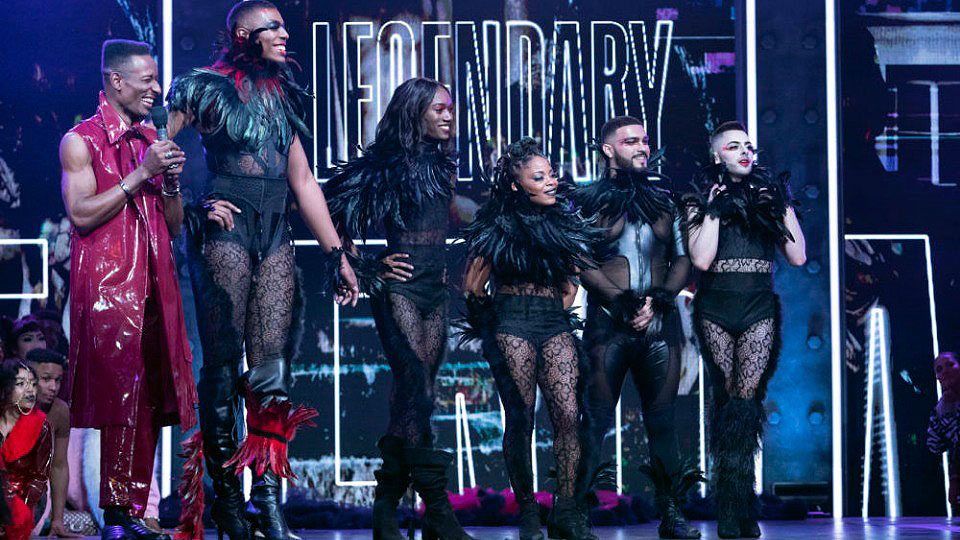 This is the first of a three-part series.
In honor of Pride Month, it's important to highlight the working-class roots of the LGBTQ liberation movement in the United States. While a popular show like RuPaul's Drag Race has made it to mainstream television, appearing on VH1 and Paramount+ and streaming endlessly on Netflix, we cannot forget where LGBTQ culture came from. Much of what is now seen as everyday gay pop culture and lingo has roots in the Black and brown transgender-dominated ballroom scene of New York City.
A lot of what passes as mainstream (middle class) white LGBTQ culture in gay bars across the United States today simply wouldn't exist without the pioneering experience of the working-class ballroom scene led by trans women of color.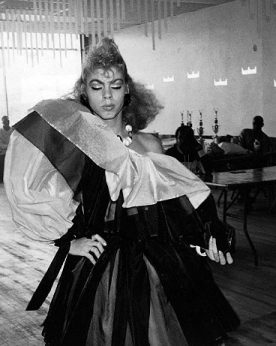 The LGBTQ ballroom scene in New York City has its roots in the 1960s and '70s. According to urban legend, famed drag performer Paris Dupree brought a copy of Vogue magazine to a Harlem ballroom scene, turned through its pages, and began imitating the poses that white celebrities made in the glossy photos. And thus, a new dance form was born: voguing.
Soon enough, "houses," or chosen families of Black and brown LGBTQ youth across Harlem, Washington Heights, and the Bronx, formed as their biological families rejected them for living their truth. Homeless transgender women and gay/bisexual men forced to make a living by turning to sex work were welcomed into these houses and taught to "walk" and vogue in the ballroom scene as a form of entertainment and self-expression.
As the number of ballroom houses grew, so did the "categories" that entertainers walked and danced in. For example, the category known as "Butch Queen Vogue Femme" was (mostly) men voguing in a feminine manner against other dancers in that same category. The same would go for the category known as "Face," where individuals of all gender identities compete to show how confident they are with their beauty and structure by walking down the runway selling it to judges.
One particular member of the ballroom scene known for his performance in the "butch queen vogue femme" category and star of the first season of HBO Max's hit show Legendary, Justin "Twilight" Escada, sat down with People's World to discuss a bit of ballroom history and their role in the contemporary ballroom scene.
"I was 24-years-old when I walked my first ball as a member of the House of Escada," Twilight says. "I come from humble beginnings. I was raised in Nashua, New Hampshire, by a single working-class mother and have been attending balls in New York City since I was a teenager… I had watched America's Best Dance Crew on MTV as a teenager and that's where my desire to vogue was born. I was deeply inspired by Leiomy Maldonado and Prince Mugler on this particular television show."
Leiomy Maldonado, a well-known icon in the ballroom scene, starred alongside her now co-star, Dashaun Wesley, on America's Best Dance Crew in 2010 as members of Vogue Evolution, a Black and Latinx dance team which exposed ballroom to mainstream culture for the first time in nearly 20 years. (The first being Madonna's 1990 release of her hit single, Vogue, and Jennie Livingston's documentary Paris is Burning.)
Twilight taught themself to vogue after watching America's Best Dance Crew and the 1990 documentary Paris is Burning. Twilight eventually found themself rooming with London Escada, the regional New England "mother" of the House of Escada, in Boston. Escada asked Twilight to officially join the house, which was originally called the House of Evangelista (coincidently, the same name used for the house of the protagonists on the FX and Netflix series Pose) founded in 1996. Ballroom houses are often named after fashion icons or designer name brands. For example, Linda Evangelista was a model for the brand Escada, hence the connection between the two names of the house to which London and Twilight belong.
Twilight helped teach vogue classes together with London Escada at Emerson College in Massachusetts and made the cover of the Boston Globe, a feat which gained them the attention of a talent scout looking for dancers for the HBO Max ballroom dance competition show Legendary, which was filmed during the first three months of 2020 just before the pandemic. The House of Escada made it to the top three and was recognized by the judges for being the most family-like house in terms of their respect, love, and relationship to one another.
"I feel honored to have been on the show and to have been a part of a culture and movement founded by Black and brown transgender women. I am a guest in the ballroom community for being a white kid from New England, but seeing all of the love and support for me and my house has really been a humbling moment that has reassured me of my career and proven to me that I'm a part of something and accepted," Twilight told the World.
When asked about what they would say to young LGBTQ folks who feel oppressed, shy, silenced, or embarrassed about who they are, especially if they are inspired or interested in ballroom culture, Twilight replied: "There is support waiting for you. Find your way to it. Live your truth. Be 100% yourself. It will take time, but you are not alone, and we find strength together in this struggle."
This Pride Month, we must reflect on where the LGBTQ movement came from and how it has evolved over time. While white-dominated gay bars often sport their blonde-wigged drag queens and Madonna songs, we must remember that contemporary mainstream LGBTQ culture wouldn't exist as it is without those of the ballroom community who came first and opened the door. We must honor their memory and continue their legacy.
As Twilight Escada put it, "Ballroom has a space for everybody, even categories for cis-gender women…. It's a space where we can be who we are and while the struggles against racism and homophobia and transphobia are separate, they come together in ballroom."
Correction: In the first published version of this article, there were a few misspellings of names. They have now been corrected. People's World apologizes for the error.