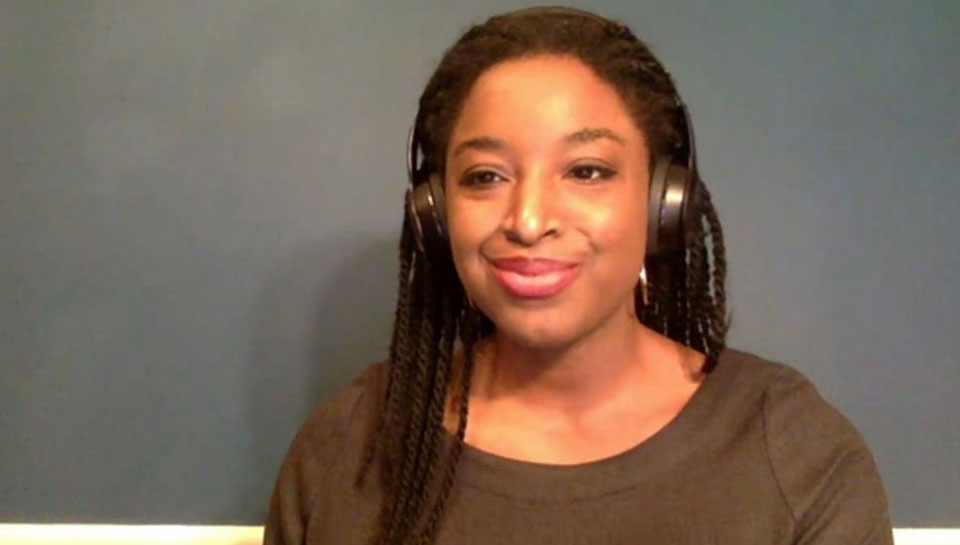 NEW YORK – Sochie Nnaemeka, the daughter of Nigerian immigrant parents, has been State Director of the New York Working Families Party since late 2019. With a resume full of both union and grassroots democratic organizing history, she has always labored for progressive electoral politics at city, state, and federal levels. Prior to her position with the WFP, Nnaemeka (pronounced 'nem • uh • kuh) was the Director of Emerging Organizing and Leadership at the Center for Popular Democracy, building organizations and developing new people's leaders, especially youth, women, and people of color. She has degrees from Yale University and Georgetown Law. See a longer biography here.
She took time off her never-ending schedule to be interviewed by Peoples World.
—————————————————————————-
Peoples World: Ms. Nnaemeka, thank you for taking time to answer our questions. New York State just held municipal and county elections. Please assess the results in Buffalo, Rochester, Syracuse, Albany, and Long Island.
Sochie Nnaemeka: We're inspired by the diverse body of WFP candidates we were able to elect this cycle, especially the powerful women of color who are leading with big ideas and a new vision for their communities. From Kim Smith in Rochester to Shahana Hanif in Brooklyn.
India Walton, who emerged as the Democratic nominee running on a transformative, pro-working class vision, showed what's possible when working people come together and challenge the political status quo. She fought back against vicious attacks by her Republican-funded opponent, and even though she didn't win in the general, the City of Buffalo will forever be transformed, and we're excited for the future of the Queen City.
Against some challenging headwinds, we were able to win key City Council seats in Albany, Rochester, Newburgh, and Ithaca, to name a few places, which sets the stage for next year's big legislative pushes.
PW: In New York City, we have elected the most diverse and probably the most advanced city council in our history. The re-elected Public Advocate, Jumaane Williams is progressive beyond dispute. Our new mayor, Eric Adams, is clearly more centrist but a source of pride to his family and community, given his incredible life journey from bitter poverty to leading America's largest city. What do you think will be the interplay between the mayor's office and the rest of the city government?
SM: Eric Adams wasn't our top choice for mayor. We have outright disagreements on the role of real estate in politics, the proliferation of charter schools, and the unnecessary and dangerous binary between education and incarceration as the only pathways for our kids. But there are things we do agree on. Adams is outspoken on police misconduct. So are we. Adams wants safe New York City streets. So do we. Adams knows a full pandemic recovery requires us to go big. So do we.
How we get there requires more dialogue and organizing on the ground. Eric Adams says he's a progressive—so we'll show him the pathway. This means he's committed to stopping the mass privatization of our schools and housing, investing in the public good, and creating a New York where no one is left behind. We hope to work with him to realize this vision.
PW: This was NYC's first "ranked choice" election in the June primaries. How do you think this system works for working families and for Black people, Latinos, Asians, and all other people facing racism and discrimination?
We support the ranked choice voting system. Ranked choice gives voters more options and allows them to more fully vote their values. We saw an increase in the number of women and people of color running because there weren't the same perceived dynamics that multiple non-white or non-male candidates cancel each other out. That is a healthy addition to strengthening our democracy—there isn't a zero-sum game effect to the races. We also saw candidates coalesce more and find more opportunities to work together during their race, rather than running negative and divisive campaigns.
Any new system is going to have hiccups, and there's still a lot of public education work to be done around ranked choice and how it works. But we're excited by the possibilities it offers and we hope other cities and states follow New York City's lead and adopt it. Ranked choice and a robust public financing system can have transformative effects on our elections and who represents us.
Sidebar on ranked choice voting:
For those not familiar with ranked choice voting, this is how it works: Winning candidates must gather more than half of all votes, and voters can rank their choices for up to five candidates running for the same office.
As explained by FairVote, "if a candidate receives more than half of the first choices, that candidate wins, just like in any other election. However, if there is no majority winner after counting first choices, the race is decided by an 'instant runoff.' The candidate with the fewest votes is eliminated, and voters who picked that candidate as 'number 1' " will instead have their second choice votes counted. This process continues until one candidate wins a majority.
PW: Gov. Andrew Cuomo survived corruption from some of his inner circle and also years of bullying state legislators. Finally, he resigned after the release of Attorney General Letitia James's report on his sexual harassment of women. It wasn't the impeachment that many hoped for, but he is gone nonetheless. So there will not be an all-powerful incumbent in the 2022 gubernatorial election. What will be the effect on trade unions, progressive movements, and especially the WFP?
SM: Had Andrew Cuomo still been in office, the stakes of the 2022 election would have been crystal clear to all voters in the state. A race without Andrew Cuomo is less clearly defined in voters' minds. Our goal is for progressive forces in the state to be aligned. We have so much at stake—can we tackle the challenges of affordable housing, mass incarceration, and the criminalization of poverty, can we deliver safe and excellent schools to all of our children and protect the planet from predatory capitalism? This post-Cuomo era forces us to decide whether we'll accept failed policies or continue to push for transformation and deliver on that.
PW: For years, a third party kept its ballot status in New York State by winning 50,000 votes every gubernatorial election. Former Gov. Cuomo engineered major rule changes, and in November 2020 the WFP had to win over 170,000 votes or 2 percent of the total, whichever would be greater. Candidates Joe Biden and Kamala Harris received over 385,00 (nearly 4.5 percent) on the WFP line. (These were added to their votes on the Democratic Party line.) What was done in order to overachieve by so much?
SM: There were a few factors that helped us overachieve in the way that we did. First, we had an incredible staff working tirelessly on this campaign. We also had a simple message that resonated with voters. Many people felt bruised by the intensity of the 2020 Democratic primary. We offered them another way to make their voices heard without empowering Republicans and Conservatives.
Voters are rarely allowed nuance in how they are able to vote in any election. From local highway supervisor to the president, you are often relegated to voting for a corporate-backed candidate looking to cut basic services. That disempowers voters and leaves them feeling hopeless and disenfranchised. I believe that third parties, and the New York Working Families Party, in particular, give some humanity and choice back to voters.
PW: Does the WFP favor an eventual progressive takeover of the Democrats? Or, assuming the dominant Wall Street and corporate interests never leave, does the WFP at some point challenge the Democratic Party as a whole?
SM: We probably can't control whether the Democratic Party will collapse under the weight of its own contradictions or if the Wall Street wing will be forced out.
In WFP we have some people who hope for the progressive takeover of the Democratic Party and others who are rooting for its collapse! Regardless, we're building an independent political organization for the long haul, and we're a home for both of those factions of Democratic Party critics. We are building a party in which our path to winning is not disconnected from our values.
PW: Thank you so much for this. We highly appreciate your time.
SM: Thank you for your questions!