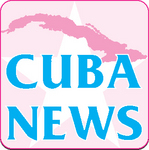 Guatemala: Labor mobilizes for democratic rights
Joined by regional unions, the International Trade Union Confederation organized an international conference Jan. 29-31 in Guatemala aimed at pressuring Guatemala's government to end impunity for murderous attacks against trade unionists and women.
Newly inaugurated Guatemalan President Alvaro Colom opened the gathering that emphasized labor's rights to freedom of association and collective bargaining and called upon the international community to support UN efforts against impunity in Guatemala.
Violent deaths there totaled almost 6,000 last year, including several labor leaders, with murders of women averaging two per day. Almost all the crimes remain unsolved, according to the ITUC web site.
Afghanistan: Germans, Canadians question war
German Defense Minister Franz Josef Jung has rejected a U.S. request for deployment of German troops south to Kandahar province, where Taliban insurgents are most active. Faced with adverse public opinion and intelligence predictions of mounting conflict later this year, the Angela Merkel government has also refused to expand its roster of 3,200 troops grouped around Kabul, according to the BBC.
Canadian Premier Stephen Harper told U.S. officials that unless 2,500 Canadian soldiers fighting in Afghanistan's dangerous south are reinforced, Parliament may not renew Canadian commitments in Afghanistan that end in February 2009. Washington recently announced that 3,200 more U.S. marines are headed for Afghanistan.
England: Rich chisel on taxes
In a report entitled "The Missing Billions," published Feb. 1, Britain's Trades Union Congress explains how every year corporations and the wealthy hold back on £25 billion (over $49.2 billion) in taxes due the British government. Full payment, avoided by shifting of income and overseas transactions, among other loopholes, would permit the government to increase pensions by 20 percent or build 50 new hospitals every year.
Calling for full funding of public services, TUC General Secretary Brendan Barber condemned "the growing gap between the super-rich and the rest of society." Foremost among the report's recommendations is a requirement that those earning more than £100,000 annually pay a minimum tax.
Malawi: Strike for survival
A court in Malawi last week blocked a strike against the G4S Corporation by 13,000 security guards set for Jan. 30. When Africa's largest transnational employer refused to grant them a 30 percent pay increase, workers earning an average of £15 ($30 USD) per month planned to strike on Feb. 4.
After gaining company recognition in July, their union began negotiations in October. G4S has held fast to its offer of a 12 percent pay hike. Wages had been upped by 20 percent in previous years due to inflation, which has not abated. "Our workers simply want justice," declared union leader Grace Nyirenda. They lack electricity, running water, and money to pay for children's school supplies, according to Labor Start.
Burma: Democracy leader speaks out
Burmese political leader Aung San Suu Kyi, under house arrest for over 12 years, has met with Labor Minister Aung Kyi five times following pro-democracy demonstrations last September. The meetings have resulted from international pressure, according to IPS.
Meeting with leaders of her National League for Democracy party on Jan. 30, Suu Kyi reported that the talks, without a timeframe, are producing very little. Supporters have extolled her courage in speaking out and risking renewed isolation from colleagues or even a return to solitary confinement.
The Junta ended negotiations with UN envoy Ibrahim Gambari by denying him a visa and has jailed 96 political activists since early November.
Cuba: Internet access to expand
Among agreements signed Jan. 26 at the sixth summit meeting of nations enrolled in the Bolivarian Alternative for the Americas was an accord between Cuba and Venezuela for a submarine fiber optic cable that, as Prensa Latina explains, will connect the two nations and increase Internet access for Cubans.
Denied access to existing cables by the U.S. blockade, Cuba has relied upon satellite transmission for Internet services. Its rate of Internet penetration is the lowest in Latin America. Health, cultural, educational and government facilities have enjoyed prioritized use.
A Granma report Feb. 16, 2007, envisioned increased Internet availability for commercial enterprises and households resulting from a predicted thousand-fold increase in transmission capabilities once the cable is operative by the end of 2009.
World Notes are compiled by W.T. Whitney (atwhit@roadrunner.com)