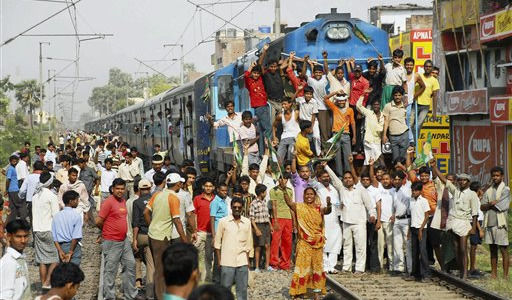 Turkey: People speak out on genocide anniversary
Citizens gathered April 24 in Istanbul to memorialize the beginning 95 years ago of a massacre by Turkey directed against the Armenian people. In Taksim Square, hundreds staged a sit-in while police monitored counter-demonstrators. Others gathered at the Haydarpasa train station, departure point for deported Armenians who would never return. Their petition called upon "those who feel the great pain" to grieve, although the term "Great Catastrophe" was used, not genocide. "The genie is out of the bottle," said academic Cengiz Aktar, quoted by Province.com. "These broken taboos concern not just Armenia, but also other hidden subjects such as the rights of minority Kurds." In Yerevan, tens of thousands of Armenians also marked the anniversary amidst signs that Turkish-Armenian reconciliation attempts are floundering.
Cuba: Millions vote in local elections
Elections on April 25 to 169 municipal assemblies resulted in 15,093 delegates being chosen from 34,766 candidates. Election participation exceeded 93 percent of the voting age population. A run-off vote takes place on May 2 between the two most popular candidates in districts where no candidate gained at least 50 percent of the vote or where candidates were tied. Municipal assembly delegates have the chance later on to become members of the provincial legislatures or National Assembly. The Juventud Rebelde ("Young Rebel") newspaper cited the National Electoral Commission to the effect that "a vote for the merits, capacities and competence of candidates will be an unequivocal message of Cubans' confidence in their political system and of their will to maintain and improve it."
Australia: Union condemns asbestos exports
The Manufacturing Workers Union (MWU) revealed recently that Canada continues to export asbestos to poor nations. Union activists marked the International Workers Day of Mourning on April 28 by joining widows of asbestos victims outside the Canadian embassy in Sydney. Maree Stokes told Herald Sun news that her husband died of mesothelioma caused by asbestos and that exportation of the deadly material is "disgusting." "All they are interested in is making money in their country," she emphasized. MWU President Paul Bastian pointed out that as the worldwide movement to ban asbestos gains strength, Canada's production and export of asbestos is "morally corrupt." China, India and Russia also export the material, the use of which Australia banned seven years ago. The dangers of exposure to asbestos have been known since at least the 1930s.
India: Left-led protests target price rises
A one-day "hartal," or national strike, on April 27 closed down transportation, education and trade activities in West Bengal and Kerala, two states with left governments. Ramifications of the action called by the Communist Party of India (Marxist) and three left allies extended to other northeastern states. Joined by nine regional or caste-based parties, the strike was aimed at government-mandated price rises impeding access to food, gasoline, diesel and fertilizers. According to the Times of India, protesters focused particularly on Congress Party control of the national government. While wholesale prices have risen at a 10 percent annual rate recently, retail prices are up by 17 percent. The strike unfolded amidst a recent flourishing of large labor actions.
Photo: Protesters block a passenger train from moving during a demonstration and strike against rising prices in Patna, India, April 27. (AP)