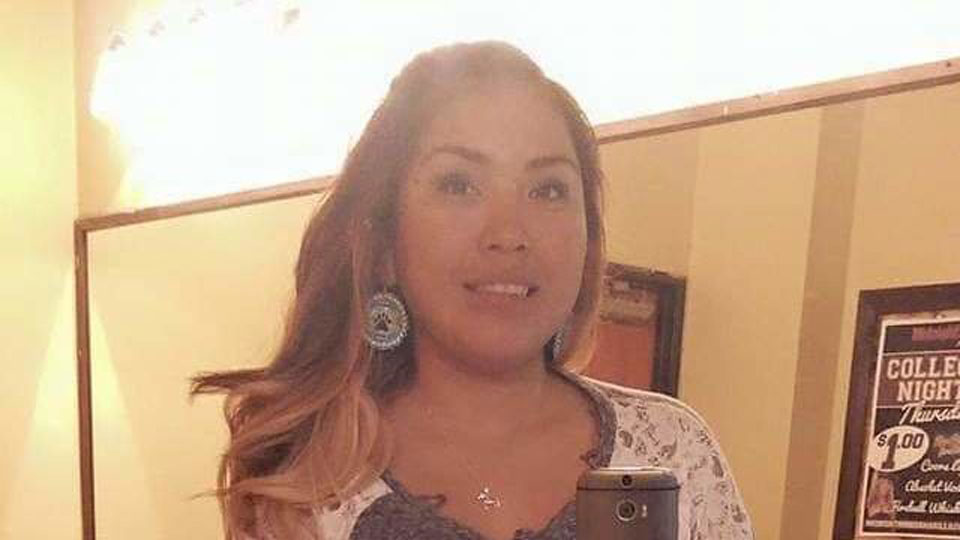 A young Navajo woman, 26-year-old Amanda Dakota Webster was slain December 1, at a hotel in Florence, Kentucky. A suspect, Jesse A. James, has been arrested. James, when questioned by police, admitted to stabbing and killing Webster, a Navajo woman from Cameron, Arizona on the reservation.
He was later charged with murder, tampering with physical evidence and taken to Boone County, jail. A Boone County judge entered a not-guilty plea on James 's behalf.  His bail was set at $1 million.
Ms. Webster was working in Florence and had been residing at an extended stay hotel, Home 2 Suites, with her family, according to her sister. A housekeeping worker found her body inside James's room. Police later identified the body as that of Webster. According to an autopsy report Webster had been stabbed multiple times.
Subsequently, police were called to Rave Cinemas, the local movie theater, after movie employees reported a patron acting strangely. According to police James gave them two fake names before they determined his identity.
Webster had been staying in Florence working in the construction industry to raise money for her family. She was working to support her three young sons.
James, the murder suspect, reportedly had significant mental health issues, including schizophrenia, was off his medication, according to his family, and should not have been in contact with the public.
The tragic death of Amanda Webster further emphasizes the plight of Indigenous women throughout the country.  This dreadful reality is being brought to the forefront by the  Missing and Murdered Indigenous Women (MMIW) movement throughout the country. It has been said that the MMIW is the only national tragedy for which there is no demographic.
There has been a real, racist laxity on the part of law enforcement agencies to investigate what is now being characterized as an "epidemic'  of missing and murdered Native people. So far the vast majority of cases remain unsolved. There are thousands of MMIW.
In the case of Amanda Webster, the Kentucky /Indiana Chapter of the American Indian Movement (AIM) is getting involved and has announced that it will be organizing supporters of justice for Amanda to be present at all court hearings of murder suspect Jesse James.