airlines
October 1, 2010
Thursday, September 30, when union voting began, marked a glimmer of hope in the lives of 21,000 flight attendants at Delta Airlines, even though many of them may not see it.
Read more
July 14, 2010
(PAI) - A federal court ruling has given the Association of Flight Attendants-CWA and the Machinists the "go" signal to organize approximately 50,000 workers at the "new Delta."
Read more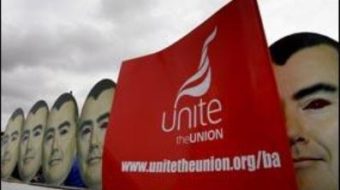 March 31, 2010
Striking British Airway workers' union leaders have slated the airline's bosses for blowing millions of pounds on exorbitant wages and expenses for scabs attempting to break the cabin crew strike.
Read more