Arctic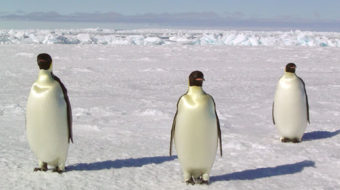 September 7, 2012
Arctic sea ice has now reached its lowest extent ever recorded, becoming a real harbinger of climate change.
Read more
July 3, 2012
On July 27, two Shell vessels departed from Seattle, en route to the Arctic's Beaufort and Chukchi seas -- and the fragile ecosystems that lay within.
Read more
October 24, 2011
The Arctic National Wildlife Refuge provides a home to countless species of wildlife, some of which are endangered.
Read more