Belarus
December 6, 2019
A well-made, touching documentary.
Read more
March 22, 2011
The EU sanctions come as a result of controversy surrounding the Dec. 19 presidential elections in Belarus, in which Lukashenko won with nearly 80 percent of the vote.
Read more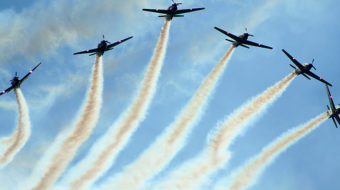 April 6, 2010
Brazil may allow new U.S. base, Sudan elections set to fail, Egypt's El Baradei speaks out, Afghanistan ups cannibas production, executions return to Belarus and Cuba hosts conference for Chernobyl's children.
Read more