Berlin
April 19, 2019
In a party of many ideological groupings, the Communist Platform is trying to stake out strong left-wing positions while also preserving unity.
Read more
December 28, 2017
Yes, despite everything, I am moved to a spirit of hope for 2018.
Read more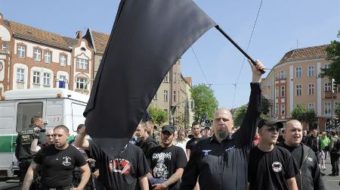 October 11, 2009
After witnessing a large and raucos pro-Nazi march near his house in formerly East Berlin, writer Victor Grossman ponders the Berlin Wall and its fall 20 years ago.
Read more