Black Panthers
July 26, 2018
He, along with Bobby Seale and Huey P. Newton, was one of six people who founded the Black Panther Party for Self-Defense in Oakland in October 1966.
Read more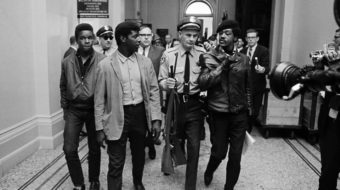 April 6, 2018
With a police force that is highly militarized and self-defense at top of mind for many people of color, the gun control issue is not as simple as it might seem.
Read more
October 4, 2013
One of the "Angola 3" political prisoners, Herman Wallace, who spent 41 years in solitary confinement, was released from the Louisiana prison this week and tragically died three days later.
Read more