blacklist
August 21, 2023
In an authoritative, comprehensive exhibition currently on view at the Skirball Cultural Center, visitors can explore the history and impact of the Hollywood Red Scare and its contemporary implications.
Read more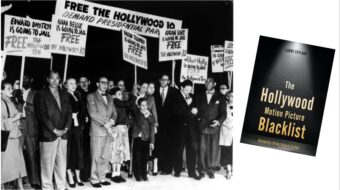 June 7, 2023
Throughout this volume, there's never a doubt that Ceplair writes with honesty, fairness, empathy, and deep knowledge.
Read more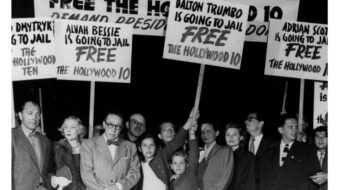 April 17, 2023
Learning about yesterday's anti-communist Reds-under-the-beds hysteria can empower us to resist today's rising tide of book banning, school curriculum gagging, censorship, disinformation, history denial, expulsions, redbaiting and more.
Read more