Chicano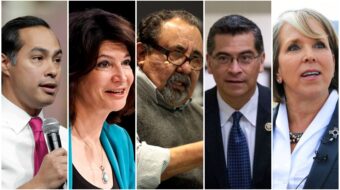 November 23, 2020
The Chicano and Latino Spanish-speaking community, and Chicano/Latino Democratic Party activists are particularly concerned about representation in the new administration.
Read more
September 9, 2020
The story of Chicano/a Studies is not over. It is a people's story to be reckoned with.
Read more
August 10, 2020
The perpetual threat against voting rights should be a constant reminder that the vote should not be taken for granted.
Read more