cholera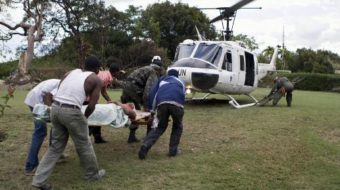 December 21, 2010
New investigations reveal that the cholera epidemic in ravaged Haiti may have started out in a camp for Nepalese UN peacekeepers.
Read more
December 2, 2010
Cuban doctors care for 4o percent of Haitians suffering from cholera.
Read more
October 25, 2010
More than 200 people have died in Haiti so far as the result of a cholera outbreak, and at least 1,500 to 2,000 have become ill. Haitian and international health and aid authorities are scrambling to...
Read more