Colin Kaepernick
January 17, 2018
This year's event honored NFL quarterback Colin Kaepernick and NFL football players.
Read more
September 28, 2017
Want to support veterans? End the military-industrial-complex and divest from the war economy.
Read more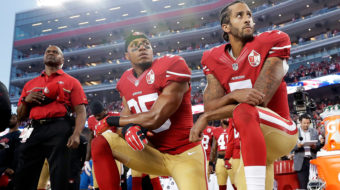 September 26, 2017
What Trump's really up to is stopping any discussion of the pervasive power of racism in this country.
Read more