Constitution
May 10, 2010
Taking advantage of the failed bombing attempt in New York City's Times Square, for which Faisal Shahzad, a naturalized U.S. citizen of Pakistani origin, has been arrested, U.S. Sens. Joe Lieberman, Independent-Conn., and Scott Brown, R-Mass.,...
Read more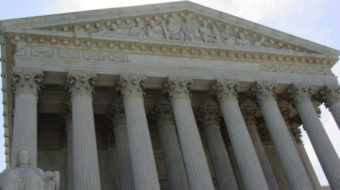 January 22, 2010
The court's ruling allows corporations to spend unlimited amounts to support or oppose political candidates, leaving unions in the dust.
Read more
October 21, 2009
Recently the Republicans, determined to escalate the war in Afghanistan, have insisted that Gen. McChrystal, commander of the U.S. forces in Afghanistan, be called in to testify before Congress.
Read more