film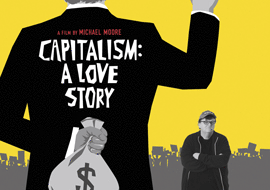 October 22, 2009
There's a purpose why Michael Moore presents a two-hour, rapid fire account of harrowing, horror and arresting stories in his newest film "Capitalism: A Love Story." There are too many stories.
Read more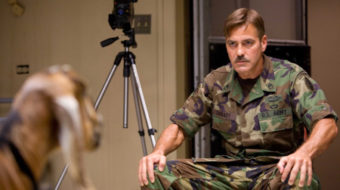 October 16, 2009
Film luminaries like Michael Moore, Matt Damon, George Clooney and Palestinian director Elia Suleiman spotlighted movies mixing wit and wisdom at last month's Toronto Film Festival.
Read more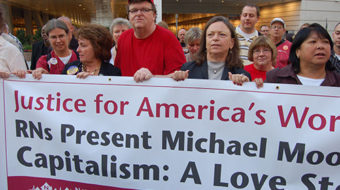 September 18, 2009
On the year anniversary of the collapse of Lehman Brothers, filmmaker and slacker hero Michael Moore gave a gift to working America: an explanation of what happened.In short: capitalism happened.
Read more