financial crisis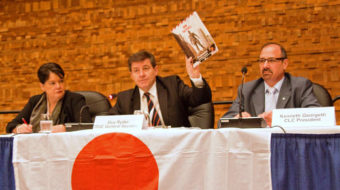 June 22, 2010
VANCOUVER, Canada - As a world congress of the International Trade Union Confederation got under way here Monday, leaders blasted the economic crisis hitting working people.
Read more
April 7, 2010
The nation's subprime crisis will be in the news from Wednesday to Friday this week as the federal government's Financial Crisis Inquiry Commission begins a new round of hearings.
Read more
January 12, 2010
Brian Moynihan, the new Bank of America CEO, recently gave a speech at the Eighth Annual Economic Forecast Forum in Raleigh, N.C.
Read more