gender
August 30, 2022
Panel at AFL-CIO Solidarity Center cites reforms but says much more work must be done.
Read more
July 30, 2021
Sexual assault cases abound, but why is this not well known? Because reports of the violence and those who have survived it have exclusively come forward on social media.
Read more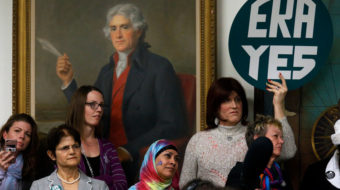 January 16, 2019
The 98-year effort to get a gender equality constitutional amendment approved may be approaching the finish line.
Read more