Great Lakes
August 17, 2021
Michigan Gov. Gretchen Whitmer ordered fossil fuel company Enbridge to shut down its dangerous Line 5 oil pipeline, which runs beneath the Straits of Mackinac in the Great Lakes, by May 12. Whitmer issued the order...
Read more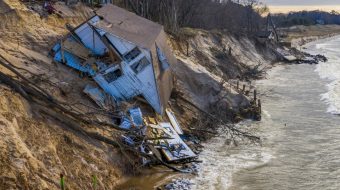 July 7, 2021
The hefty bill has mayors begging Congress to include targeted climate change funds in the infrastructure bill.
Read more
April 6, 2021
It is no secret that winter in the Great Lakes region has been significantly impacted by climate change in recent decades.
Read more