hawaii
June 6, 2014
Ed Rampell will give a video presentation with laser focus on Hollywood feature films and television productions that are shot and set in Hawai'i.
Read more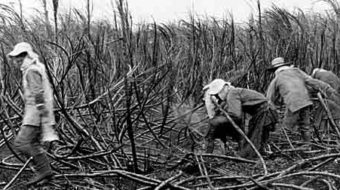 May 21, 2014
On May 21, 1945, the Hawaii Employee Relations Act was signed, guaranteeing the predominantly Native Hawaiian and Asian immigrant pineapple and sugar workers the right to bargain collectively.
Read more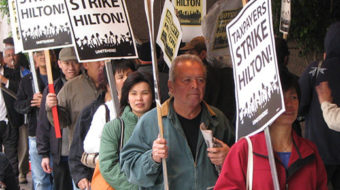 October 18, 2010
Hotel workers strike Hilton to protest increasing work loads at the same time the Hilton's owners are receiving $180 million in federal bailout funds.
Read more