ICE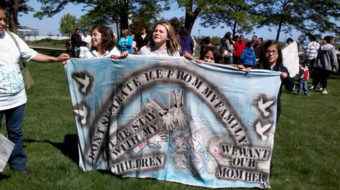 May 15, 2012
Immigrant workers and their families from across northern Ohio rallied May 11 to protest rising deportations of parents of U.S. citizen children.
Read more
October 20, 2011
A broken immigration system including controversial policies like Secure Communities, rampant abuses in private detention facilities and a record number of deportations were investigated in a PBS Frontline documentary that aired this week on national television.
Read more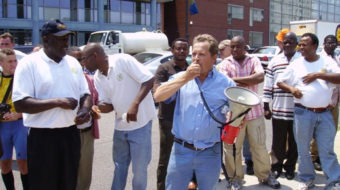 July 8, 2010
Taxi drivers protest underhanded tactics and immigration arrests of 25 drivers by local parking authority working in collusion with federal immigration officials.
Read more