inauguration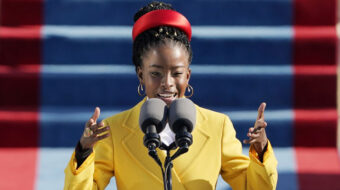 January 20, 2021
It was an extraordinary task for Gorman, the youngest by far of the poets who have read at presidential inaugurations.
Read more
January 20, 2021
Hopes high across the country as a people fight their way back from attacks on democracy, pandemic and economic depression.
Read more
January 4, 2021
Dr. Seuss wrote about "How the Grinch stole Christmas," but we could be dealing with something altogether different.
Read more