internationalism
December 26, 2012
What should we be teaching people, most especially the youth about the holiday season?
Read more
January 3, 2012
"Socialism is the future" was the theme of a meeting here of communist and workers parties from 59 countries last month.
Read more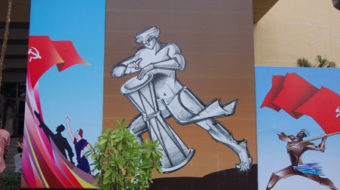 November 22, 2009
The following are remarks made by Communist Party USA Vice Chair Scott Marshall to the 11th International Meeting of the Communist and Workers Parties hosted by the Communist Party of India (Marxist) and the Communist Party...
Read more