Mueller investigation
December 19, 2017
It's going to take mass collective action to block Trump's subversion of democracy.
Read more
December 13, 2017
By pushing Rosenstein to quash Mueller's investigation, Republicans on the Judiciary Committee are joining a dangerous right-wing conspiracy to subvert democracy in America.
Read more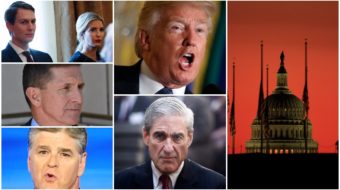 December 12, 2017
Mueller must be allowed to finish his probe. Discovery of the whole truth is the surest path to saving our democracy.
Read more