Museum
December 26, 2018
El Museo de las Civilizaciones Negras en Senegal abrió este mes en medio de una conversación global sobre la propiedad y el legado del arte africano.
Read more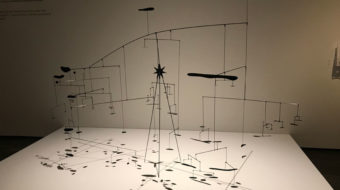 November 28, 2018
"Everything Is Connected: Art and Conspiracy" is the first museum exhibition on this subject, exploring how artists have dealt with this perennially provocative topic from 1969 to 2016.
Read more
November 15, 2018
All three shows invent new vocabulary to express the demands of the LGBTQ liberation movement.
Read more