music
December 14, 2007
Music has always been a powerful tool in organizing social justice movements, expressing political consciousness and raising cultural awareness.
Read more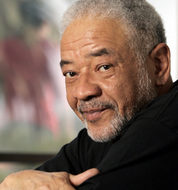 June 30, 2006
You might be a Bill Withers fan without realizing it. If you ever grooved to Will Smith's "Just the Two of Us," sang along with "Lean On Me" or thought to yourself, "Ain't No Sunshine" when...
Read more
December 17, 2004
'Seeger understood early the power of song as a force for social change.' Pete Seeger turned 85 last May 3 and could be forgiven if he hung up his five-string banjo and relaxed with his wife...
Read more