Obama
January 24, 2009
When walking down 34th street to pick up train tickets to the Washington Inauguration on Monday, MLK Day, I heard someone shout out the N word. Looking up it turned out to be a white person...
Read more
January 17, 2009
When I was a kid I used to love it when my mom would drive me to the comic book store where I would rack up on my favorite super-heroes. Reading comic books at a young...
Read more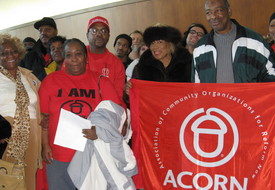 January 16, 2009
DETROIT — 2009 is beginning as those who voted for change imagined: grassroots groups are turning the hope that blossomed last November into action. In this hard-hit city, organizing is under way to change things from...
Read more