People's Front
March 11, 2021
Today's People's World bears the legacy of American socialist and communist newspapers going back to the 1880s. Around those papers, their editors, writers, cartoonists, and other staff centered communities of working-class supporters, making the publication possible....
Read more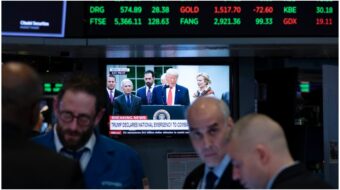 September 14, 2020
This failure to pivot from the democratic struggle of popular forces against the ultra-right to the class struggle against neoliberalism resulted in conceding populist rage to the astroturfing Koch brothers.
Read more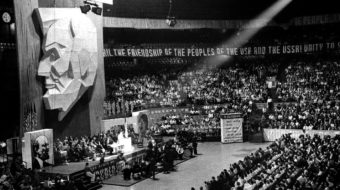 November 10, 2016
To build resistance to the Trump agenda and lay the groundwork for a rebound, there is a need for the widest possible unity – not discounting any possibly ally.
Read more