red baiting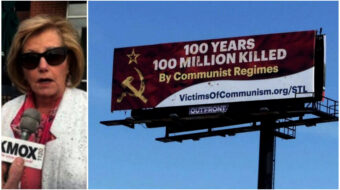 November 25, 2020
The author Alderwoman Carol Howard, who narrowly held onto her seat in the most recent municipal elections by 52 votes with an intense red-baiting campaign.
Read more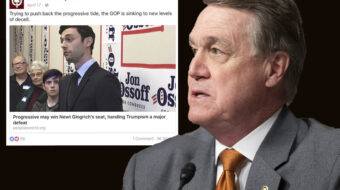 October 6, 2020
The latest target of the modern-day McCarthyite witch-hunt is Georgia Democratic Senate candidate Jon Ossoff. His opponent, Trump loyalist Sen. David Perdue, has accused Ossoff of being backed by the Communist Party USA.
Read more
February 25, 2020
The red-baiting campaign against Bernie Sanders only helps to re-elect Donald Trump.
Read more