Sandanistas
November 8, 2021
The U.S. is waging economic war against the people of Nicaragua, but they aren't about to buckle under pressure from Washington.
Read more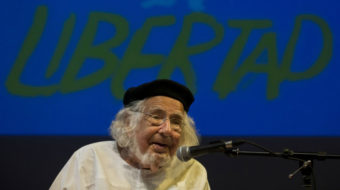 March 3, 2020
El poeta y sacerdote nicaragüense Ernesto Cardenal, quien falleció el domingo en Managua a los 95 años, es reconocido como un símbolo de la poesía revolucionaria de su país y de América Latina.
Read more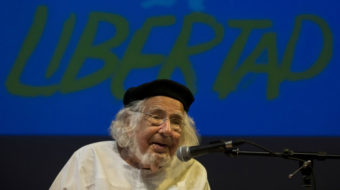 March 3, 2020
Nicaragua is in mourning for revolutionary priest, poet and former Sandinista government minister Ernesto Cardenal, who died on Sunday aged 95.
Read more