Senegal
May 10, 2021
In Senegal women lead in fishing industry as they tackle coronavirus pandemic.
Read more
December 26, 2018
El Museo de las Civilizaciones Negras en Senegal abrió este mes en medio de una conversación global sobre la propiedad y el legado del arte africano.
Read more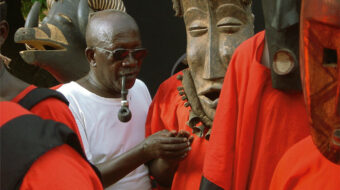 June 22, 2007
His films tackled the most contentious issues in Africa, frequently provoking the indignation of the ruling class of both his home country and its former colonizer.
Read more