Starbucks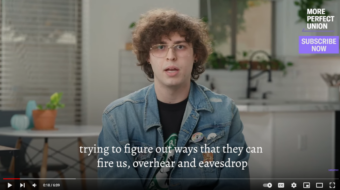 January 11, 2022
Abuse of workers by spying on them, forcing them to hear anti-union propaganda, and denying visits to sick family members are key reasons they want a union.
Read more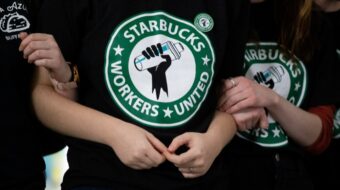 December 16, 2021
They're the latest in a legion of exploited, underpaid workers in retail establishments and other repressive firms to lead union organizing drives this year.
Read more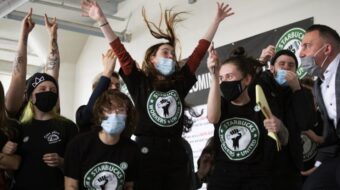 December 10, 2021
With their voices heard literally around the world, Starbucks workers in Buffalo, against an avalanche of company harassment, vote for a union.
Read more