Thanksgiving
November 26, 2013
President George Washington became the first president to proclaim a Thanksgiving holiday, when, at the request of Congress, he proclaimed November 26 as a day of national thanksgiving for the U.S. Constitution.
Read more
December 2, 2011
My mother and stepfather live in Festus, Mo. They are working class folks.
Read more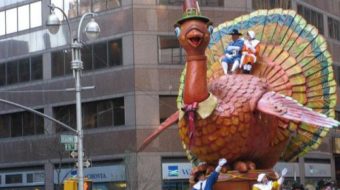 November 25, 2010
Thanksgiving is a grand American holiday: secular, focused on family, food, friends, celebrating and giving.
Read more