treaties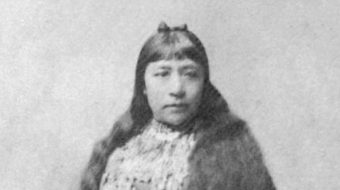 February 9, 2016
The Northern Paiutes, the historical antecedents of the present-day tribe, never had an agreement that was ratified by the U.S. Senate as required by law.
Read more
May 26, 2015
The U.S. and USSR agreed not to build defensive missile systems and thus to limit escalation of the nuclear arms race.
Read more
March 25, 2014
With 16,000 of the world's 17,000 nuclear bombs in the U.S. and Russia, the U.S. should certainly not be fanning the fires for a new cold war after the distressing events in Crimea and the Ukraine.
Read more