Video
May 3, 2008
NEW YORK - Trade unionists, housing activists, and residents of New York City public housing gathered at City Hall today to protest the Bush administration's proposed budget cuts to the New York City Housing Authority (NYCHA).
Read more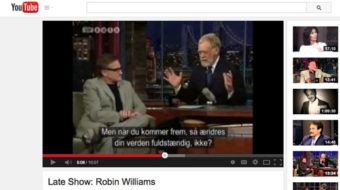 January 4, 2008
NBC's boy Jay Leno crossed the electronic picket line last night. Scab! On the other station, CBS's David Letterman proved that union-written comedy is superior. Hands down, Letterman was funnier
Read more
January 18, 2002
The impact of the 1966 Chicago Freedom Movement on the decade's civil rights struggles was as significant as any other campaign of that era. To visit The Martin Luther King, Jr. Center for Nonviolent Social Change,...
Read more