Virginia
September 22, 2010
Could it be about the November elections?
Read more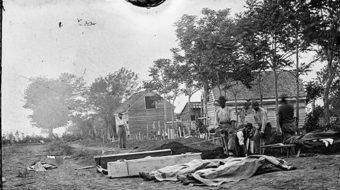 April 8, 2010
In the 2006 Senate election in Virginia, incumbent Republican George Allen was defeated by Democrat Jim Webb after undergoing what is called here his "macaca moment."
Read more
April 20, 2007
As the nation mourned the April 16 shooting deaths of 32 students and faculty members at Virginia Tech, calls mounted for action to curb handguns like the weapons used by the gunman. Kaye Tice, a leader...
Read more