World Health Organization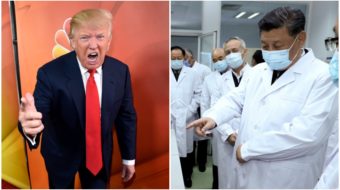 May 21, 2020
Trump dishes out more blame for his own COVID-19 failures; Xi dishes out $2 billion to help the world fight the virus.
Read more
May 19, 2020
La mayor parte de la población mundial sigue siendo susceptible a la COVID-19 y hay un largo camino por recorrer pues el riesgo sigue siendo elevado, dijo hoy el director general de la Organización Mundial de...
Read more
April 27, 2020
The plan was based on the assumption that survivors of the infection develop immunity. But the WHO said today that there is no evidence yet that those who recover develop antibodies and are protected from catching...
Read more