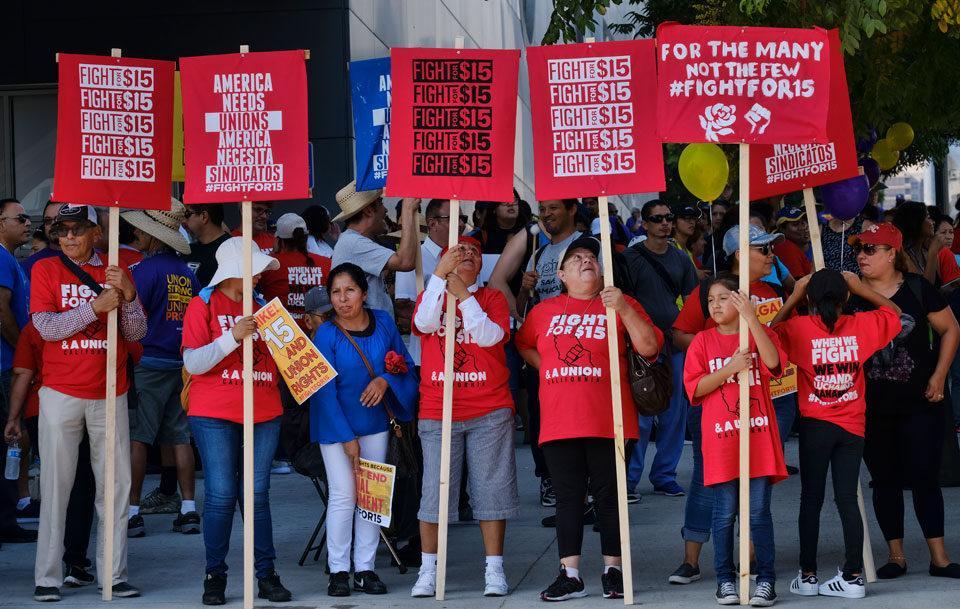 In 1980, I was loading trucks on the docks and earning $12.96 an hour. The average household income was roughly $19,000 annually. At $27,000, I was earning more than the national household average.
Fast forward 38 years and I'm actually earning less per hour than I was in 1980. Now, at the age of 63, I'm not doing the backbreaking work I was doing at 25. However, you would think that with a world of experience, I would be making more than the minimum wage in California of $11.00 an hour. Think again.
This is the world that many seasoned (older) workers find themselves thrust into. If for any number of reasons, you find that your savings and your Social Security benefits are not adequate, you may be forced back into the workforce. Fast food restaurants are where you'll find many of these senior workers. The work is fast-paced, and the employers can save money because older workers who are at least 65 are eligible to receive Medicare benefits. However, if you're under 65 and working part-time, you are not eligible for medical benefits of any kind.
Working full-time at the minimum wage, you will earn $22,880 annually. That is not adequate in this expensive state. With the average one-bedroom apartment costing just under $2,000 a month in Southern California, you can't even put a roof over your head at minimum wage pay. No wonder California has about 25 percent of this nation's homeless population, at roughly 114,000 individuals (58,000 in Los Angeles alone). According to the New York Times, about 1.6 million households are living in "worst scenarios," living with low wages and spending more than half of their income on housing. Just looking around at the people I know and meet, I actually suspect the numbers are much higher than that.
Although an improvement, a raise to $15 an hour by the year 2022 is hardly adequate. The cost of living will not stagnate. Has the cost of anything in capitalist America decreased over time? Of course not! Well, I take that back: Computers and electronics have lowered in cost, but then they get you on the internet connection, the apps, and the upgrades.
Below is a chart comparing prices from 1980 and their equivalents in 2018 dollars with today's prices.

As you can see, wages have hardly kept up with the cost of living. At $15.00 an hour today, you would earn just over $31,000. And remember all of these wages are before taxes. That still will not cover the annual rent for a two-bedroom apartment at today's rent. And you can be sure that the rent will be higher by the year 2022 when the minimum wage reaches its maximum at $15.00.
The homeless population is only going to increase. Hospital costs are only going to skyrocket. Nothing in America will decrease in cost. We're at a critical time. The fight doesn't end in 2022—it's just getting started. Socialism is the answer. It's the only answer!
Charles Johnson is a longtime progressive activist and former member of the Black Panther Party. He is currently a member of the CPUSA living in California. Along with six other parents, he sued the Ohio Board of Education to stop the penalty phase of the proficiency test for fourth- and sixth-grade students until all school districts were funded equally.