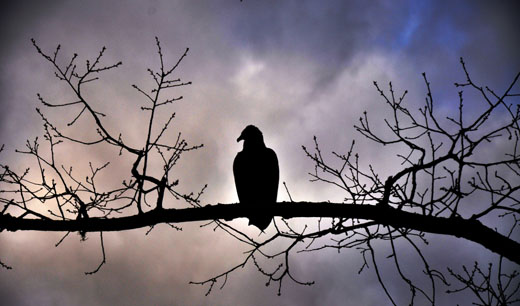 McKINLEYVILLE, Calif. – As readers may have noticed, I haven't written an article in the last few months. I've been fully occupied with a condition that comes with life – its passing.
In February, I wrote about my dear friend and fellow-adventurer, "Tree" (Doug, "Tree of many feathers"), who suddenly became ill and died. A few weeks later my 88-year-old mother, Tillie, passed in the same manner.
Being no stranger to these circumstances, I wrote obituaries, planned memorials, spoke and read poetry at the ceremonies.
While losing family members and friends is always difficult and painful, a gallant organization that has greatly helped me, and others in similar circumstances, is "Hospice."
Hospice, in its modern form, had its roots in England. The organization was founded to give care and support to people with terminal illnesses, along with counseling, relief, planning, and assistance for the dying person's loved ones and family members. Under its umbrella many, if not most, hospice clients are able to go back to or remain in their homes to pass in relative comfort.
Hospice caregivers seem unique in always being present and very attentive to the needs of the patient and family.
Beyond the appropriate medical applications and hygienic care, their social and psychological support is outstanding. Considering the needs and wishes of family and patients, caregivers often read books, letters and news articles to those who are ill, and share in their life's good memories, exciting stories and beautiful experiences. Suffice it to say they bring to patients and families the gifts of gentleness, support, care and comfort – all with compassion, dignity and respect.
And at the conclusion of life's journey, they help to address disposition of the remains.
Without exception, all my family members and friends who have had the benefit of hospice caregivers' services have felt their burdens greatly lightened and have deeply appreciated their help.
Though not often talked about, dying is truly the final goal of living in honor, dignity, and respect. Reasonable planning for the future must include preparation for life's transitions. Hospice is filling the void of this neglected exercise.
All of us in this great Socialist struggle age a bit more each day. Attention and praise should be given to all non-profit, volunteer organizations and their members who gently usher the travelers to their final comfortable, peaceful, and respectful retreat.
To my dear Comrade, "Tree": "Save a spot for me beside your hobo fire where the billy-can pleasantly brews – and this time, I'll get the hot dogs."
To my sweet Comrade mother, Tillie: "Yes, Mom, I will remember to wear a warm jacket under the yellow slicker when I go out in the rain."
Photo: http://www.flickr.com/photos/theodorescott/ / CC BY 2.0