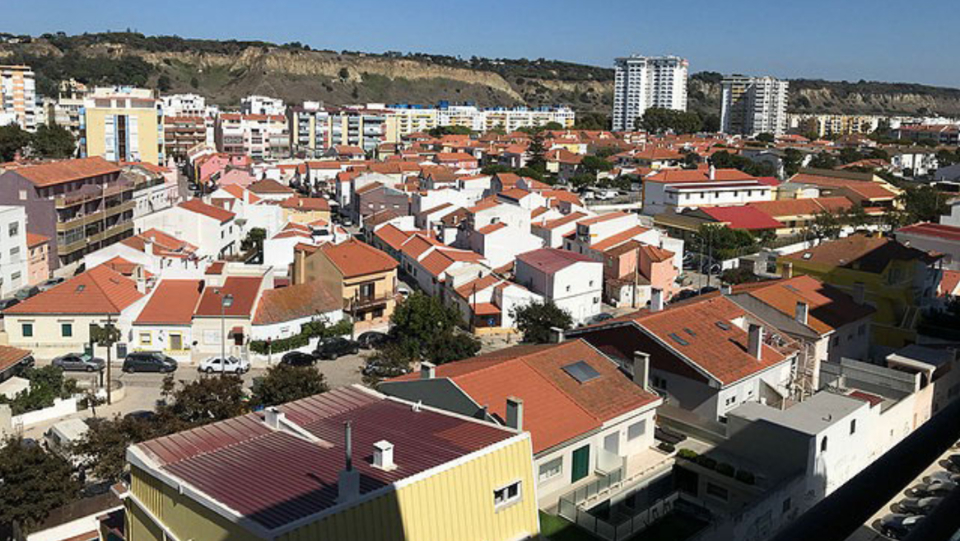 This year's Avante! Festival, sponsored by the Portuguese Communist Party, was the occasion for my return visit to Portugal. I had been to the country twice earlier—both before the 1974 April Revolution. The first time had been in the summer of 1968, a time when no one but the PCP could even imagine a country free of fascism. As a graduate student with a concentration on Brazil, I obtained a Gulbenkian Foundation fellowship for a summer course at the University of Lisbon about Portuguese history and culture. It was the period, as I recall, when spokespersons for the metropolis no longer referred to "colonies" in Africa and Asia, but rather the "overseas" departments. My academic advisers warned me, as a radical SDS campus firebrand, to keep my head low, very low, and avoid any trouble with the authorities. António Salazar was still the dictator, though just a few weeks later he fell into a coma and died in 1970.
My second trip took place five years later, over the 1973 Thanksgiving break. An organized group was put together by Connecticut educators, but for recreation purposes only, no excursions or tutorials or anything. I took that trip mostly to practice my Portuguese, as I was a community college instructor at the time trying to keep a quixotic Luso-Brazilian Studies program afloat—unsuccessfully in the end. I recall being kind of holed up in a resort hotel in Cascais. Why I wasn't more adventuresome, at least taking a few day trips, I don't know. Maybe still keeping my head low. I did notice some opposition graffiti on a wall here or there. Salazar's successor, Marcelo Caetano, was in power then, clueless as to what awaited his regime the following April.
So when I went back in 2022, it had been 49 years since my last visit!
Who was Humberto Delgado?
Luis Miguel, a graphic designer and secondary school teacher, met my flight into Lisbon as a party volunteer helping out with the festival arrangements. The airport is named for Humberto Delgado (1906-1965), a fascist military general and founder of the TAP airline (Transportes Aéreos Portugueses), who grew more liberal over time, running in 1958 as a democratic opposition presidential candidate. After this questionable election, he went into exile and in 1964 founded the Portuguese National Liberation Front. Trying to clandestinely enter Portugal through Spain, he was assassinated by the Portuguese secret police (PIDE). Though viewed with skepticism by the PCP, he is today regarded as a national hero for standing up to fascism, in a manner, however, that without broad popular and labor backing, could only fail. Still, it was elements within the military itself that eventually overthrew the regime in 1974. On my travels I saw a number of other memorials, plaques, and monuments to Delgado.
We drove over the 25th of April Bridge (formerly named for Salazar) to the towns on the southern shores of the Tejo River where the Festa would take place. I felt a thrill riding over that span, as just shortly before traveling I had selected a beautiful nighttime photograph of it for the cover of the seventh Manuel Tiago book I'd translated, the post-1974 forthcoming novel A Line in the Sand. Like most PCP members, no doubt, Luis Miguel had no sympathy at all about Mikhail Gorbachev's death earlier that day. He told me he knew Álvaro Cunhal, who wrote his fiction under the pseudonym Manuel Tiago, personally. "He was a sardines and bread kind of guy," he said, "a simple man of the people."
Once settled into my hotel room, I was drawn to go out onto the Atlantic beach just steps away. I could do no more than dip my toes into the cold water. But I found a gathering of middle-aged folks on the beach, one of them a bronzed woman nonchalantly baring her breasts to the sun (quite a change from my last visit to Portugal!), and started chatting with a talkative fellow named João. He was off and running once I mentioned I was there to attend the Avante! Festa. "My father was a lifelong Communist," he told me, "and he took me to the USSR in 1981. It was all lies!" He sported tattoos on each shoulder, one of the Virgin Mary and the other of Jesus Christ. "But don't think I'm a Catholic!" he reassured me. "These two are my religion." I was still curious about his views on communism. "Whatever you thought of the USSR," I asked, "how do you feel about the role the PCP has played in Portugal?" "Oh, that's entirely different," he answered. "Entirely positive. You have to understand, I'm an anti-fascist of the right and the left!" Okay….
My hotel room did not overlook the beach and ocean. It looked back toward the town of Caparica, and it was all recent development. This had not too long ago been a quiet fishing village. I had noticed, too, on the drive with Luis Miguel, the enormous suburbanization of Lisbon, large apartment complexes and housing units that did not exist 49 years ago, even though the population of Portugal has barely changed in all those years. It remains a poor country, and thousands of its young workers have gone abroad in search of a livelihood, many—though perhaps it's not what they intended—permanently.
Similarly in the search for jobs, the rural population has drained out. Cottages, farmsteads, small villages, and towns have been abandoned, and new housing for all those people has been built in the coastal cities. Wages are higher there, but so are rents. This demographic is a feature of many societies, including our own, where agribusiness is fast mechanizing, monopolizing, and globalizing.
Additional pressure on rents now comes from the thousands of expats who have reimagined their lives in Portugal—from Brazil, from the U.S.—looking for a more affordable standard of living, less crime, a less stressful future. Young entrepreneurs and tech workers can easily do their tasks from the comfort of their new digs in Portugal. Some dedicate their efforts to the burgeoning tourism industry, always a significant factor in the Portuguese economy, but booming now as COVID retreats and travel has returned to a semblance of normal. Like expat communities almost anywhere, but especially from richer places like Brazil and the U.S., these incursions are not always so welcome.
The PCP centennial in philately
Before leaving on my trip, I learned that the Portuguese postal service had issued a set of three stamps honoring the centennial of the PCP. As a philatelist, though now largely inactive, this news excited me and I made it my mission, before I was swept up in the Festa activity, to acquire them from the philatelic agency of the post office in Lisbon. The Communists are not even in the government any more, yet the nation as a whole has the profoundest appreciation for the sacrifices the party made over the long years of fascism in organizing the resistance. It's quite a statement for a capitalist government such as Portugal is, to issue stamps featuring the hammer and sickle, revolutionary red flags, and a photo including Cunhal.
From the hotel I got general directions to the address in Lisbon and figured, I'm a big boy, how lost can I get? I took bus no. 3710 from the shoreline community of Caparica over the bridge to Sete Rios (Seven Rivers), its last stop in Lisbon. From there I hailed a taxi to the philatelic department, housed in a nondescript office building with no real signage and clearly not designed for walk-in traffic. It exists, I think, mostly for stamp dealers with accounts who buy in much greater bulk, and I was there just to buy five each. The employee took me into a small conference room on the second floor and brought me my stamps and offered me a bonus of some free stamps they had produced honoring 500 years of an organized mail delivery system in the country. My total bill came to €20.15. I caught another taxi back to the bus stop, grabbed the 3710 back over the bridge to Caparica and was back in my hotel within three hours, philatelic treasures in hand. We're using a couple of these images on the back cover of A Line in the Sand, and another on Until Tomorrow, Comrades.
A September 'April in Portugal'
I was resolved on this trip to get to northern Portugal, specifically Coimbra and Porto, maybe some other places if I had time. Coimbra is a medieval university town referred to as the "City of Knowledge" and renowned for its scholarship and relative liberalism. The iconic image of the university is one of the students milling about in their swirling black capes. It's the 1913 birthplace of Álvaro Cunhal, though apparently not marked anywhere. It's also the birthplace of several early kings and was indeed the national capital for many years. It sits alongside the slow-moving Mondego River, the only river that is contained entirely within the nation's borders, and rises steeply to a promontory where the university sits. It's a United Nations-designated World Heritage Site, and was the 2020 European City of Culture.
I took a train from the Santa Apolónia station in Lisbon, occupying car 22, seat 24. Before boarding I noticed how crews of cleaning personnel, mostly uniformed women, took their mops and pails into each carriage to sanitize them for the next passengers. In under two hours I arrived at Coimbra B, not even a kilometer outside the city center. The train stops there because it continues on to Porto. Riders transfer onto a short shuttle to Coimbra A in the city, alongside the river.
I had no overnight reservations whatsoever. I'd been hoping, until the last minute on Monday morning, that perhaps a good lead to a rented room, or even a private home, might come out of the Festa, but nothing materialized. My "big boy" confidence led me to believe I'd find accommodation somehow. Just a few blocks from the station I found an Ibis hotel, overlooking the river, and checked in for three nights. When I got to my room and tried to unlock the combination on my small suitcase, I couldn't find my glasses. I went down to the front desk, and I hadn't left them there. They were gone! What happened? Fortunately, I remembered there's a magnifier on my iPhone, so with difficulty and trembling hands I could open my bag without breaking the lock.
Perhaps I had left them on the train. But which train? The one from Lisbon or the shuttle into town? It was now late afternoon, and I walked the few blocks back to the station to report the loss, still not knowing on which train I'd left the glasses, or even if I hadn't dropped them somewhere else, on the street, maybe. The clerk behind the window was helpful enough, taking down all my information, including my seat number, though I could tell he was dubious. The train had not yet arrived in Porto so there was no way to check for my loss. He told me to come back mid-morning the next day to see if my glasses had been found—a long shot, but possibly I could get lucky. That evening, unable to read anything, I turned on the TV to while away the time. How dependent we are on our sight! It gave me deeper admiration for my late husband Ruben and how he adapted to a life of total blindness.
The next morning I returned to the station. Lo and behold, the cleaning crew had turned in a pair of glasses in a black case, at car 22, seat 24! They were now at the Customer Service Dept. at the Porto Campanhã station. I was heading to Porto in a couple of days anyway, but could I survive that long without my glasses? No, I could not. So I decided, all right, this is my unplanned adventure for the day. I boarded the next train to Porto Campanhã to retrieve them (train service is quite frequent and reliable), and returned to Coimbra that afternoon.
The first thing most people learn about Portugal is their fado music, a genre of sentimental balladry that revels in feelings of loss, distance, romantic rejection, sadness, displacement, longing, all summed up in the single, barely translatable word "saudade." I'll bet if you did a text analysis of the lyrics of all fado songs ever written, that word would come up in at least 80% of them.
A Line in the Sand takes place in the months following the 1974 April 25th Revolution. Progressive forces led by the PCP manage to defeat an attempted fascist restoration coup, and the next night there's a celebration at a party center.
But it was after the speeches that the happiness reached its height when a young musical group from the neighborhood introduced themselves. They came with their guitars and mandolins. They weren't from the Party but came to congratulate it and offer to play a little if the audience was interested.
The guitar music received a hearty hand. The vocalist sang a classic fado of love and sorrow.
One young comrade observed, "The intention is well-meant, but such lamentations don't suit the occasion."
"Why not?" asked another comrade. "We love fado. Those sentiments give us pleasure and emotion at the same time."
There was even a fado stage for nightly performances at the Avante! Festival. The Portuguese love their fado. And so do I—it can be a little addictive.
To celebrate the return of my glasses I grabbed a quick dinner and headed off to the Casa de Fado à Capella, housed in a small old neighborhood chapel repurposed for intimate musical performances. Before the performers came on, they showed an introductory documentary film about Amália Rodrigues (1920-99), the world-famous fado singer whose international appearances brought her country's music to concert halls across the globe. She was a singular force in keeping Portuguese culture alive, no doubt giving heart to the many Portuguese emigrants abroad who flocked to hear her as the most prominent voice of their homeland. The film even included clips of her performance in the Soviet Union.
A fado singer is accompanied by at least two string instrumentalists, one a higher voice, the Portuguese guitarra, like a mandolin, playing the decorated melody line, the other, usually a standard guitar, playing the bass harmony. The singer that evening was a young baritone Fábio Capela, a university student specializing in fado, political and university songs, and musical tributes to his beloved city of Coimbra. I thoroughly enjoyed his varied repertoire and had a chance to chat with him briefly afterward. He has a trained operatic voice, and I asked if he had such aspirations, but for now, he told me, he's mostly just interested in exploring the classic Portuguese catalogue.
I asked Fábio about Amália Rodrigues, having heard over the years from people on the left that despite her cachet as a famous artist, all through her career she never confronted the fascist regime. Amália, he told me, was wholly dedicated to her art and was not a political person, though she did know people who were sent to prison during fascism. Even the PCP today honors her life and career: Maybe they know a few more things about her than they are saying.
Americans—and the world—know a famous song from the early 1950s called "April in Portugal." This fado, "Coimbra," was written in 1947 by Raul Ferrão with Portuguese lyrics by José Galhardo. The English lyrics by Jimmy Kennedy focus on romance, not on the city itself, though many of the most popular versions of the song were instrumentals. Who knows? Maybe that song that became so popular when I was a small child, influenced me to later explore the Portuguese language. Fábio sang it beautifully. It is one of Rodrigues's signature songs, featuring the idiomatic note-bending, appoggiaturas, slides and flutters that endeared her to so many listeners.
On Wednesday, Sept. 7, I walked around old Coimbra, took photos at the picturesque city market, and visited the university at the town summit. My principal destination was the world-renowned Biblioteca Joanina, the historical university library named for King John V (João). It's a major tourist site. I was glad to have seen it, but the public is kept rather distant, hurried through, and no photos are allowed. Outside on the plaza, in front of a statue of the king, a group of visiting Brazilians hoisted a Brazilian flag and posed for photos. As they walked past me, I noticed from their baseball caps that they were Bolsonaro fans. I didn't remember until I saw TV that night that Sept. 7th was the 200th anniversary of Brazilian independence, and these folks were hoping for an electoral win for their guy on the soon approaching date of Oct. 2.
Porto, the city the country is named for
I was pleased enough with the Ibis in Coimbra that I figured I couldn't go too far wrong booking ahead for the Ibis in Porto, the one in Bolhão in the center city. Porto is a real walking town that all slopes down toward the Douro River that originates in Spain (as the Duero).
For €73 I purchased an all-day river boat trip, including both breakfast and lunch, for the next day. At the destination, the town of Régua in the middle of the wine country, we would disembark, have an hour or so to wander around, then board a return bus to Porto. In my "big boy" mood, I decided on some days of unrushed relaxation, before flying home, without pressure to see every church (of which, in Portugal, there are a lot!). I ambled down to the riverfront to verify my departure point for the next morning. It's a popular place for tourists, overlooking the bustling river, appreciating the buskers and the makeshift tables set up for souvenirs and crafts.
I overheard a couple of guys speaking English and approached them. They were Americans from a city in the South, a little younger than me, and wearing wedding rings. After a few pleasantries and introductions, I asked if they were married, and indeed they were, but not to each other. They were straight, and their wives were off looking at souvenirs. They were soon to start off on a pilgrimage hike to Campostela, in Spain, a popular trek for devout, and athletic Christians. One was a recently retired doctor, the other a soon-to-retire Methodist minister.
"And what brings you to Portugal?" they asked. I took a deep breath and told them I'd just attended a Communist festival. We proceeded to shoot the breeze on all matters political and religious. The minister felt heartsick that all three of his children had walked away from the church, even the mainstream denomination he represented. Christianity, in their eyes, had become so poisoned by the radical-right evangelicals that they could no longer put their faith in it. Even more sadly, he understood that all too well. I asked my new minister friend a question that had occurred to me lately. "Remember maybe 20 years or so ago when a lot of Christians would wear these bracelets saying WWJD—What Would Jesus Do? How come you never see that anymore?"
The minister replied. "You know, I never thought about that. Well, I guess nowadays they're probably not very open to hearing what Jesus would do."
"Might make for a good sermon when you get home," I suggested. He smiled.
The river cruise was just what I needed! The scenery as we traveled upstream was green and soothing. In my mind's eye I could picture ships from centuries past—millennia, really, as these vineyards go back at least to Roman times—hauling their cargoes of wine casks down to the Atlantic port. Curiously, I saw no signs of either the drought or the wildfires that had been in the news all summer. The river looked full. I saw no low waterline, and the forests, vineyards, and farms looked lush. Maybe the severe weather just didn't reach these areas. The cruise also introduced me to something fun that I'd never experienced before: The ship passed through not one, but two locks on the river. And the meals were delicious and plentiful. I saved a big part of the lunch for dinner that night and took an almost full bottle of wine back to my hotel.
The news earlier that day had reported Queen Elizabeth being close to death, the family having been summoned to her bedside, and within hours the passing was a fait accompli. People inevitably associate the long reign of someone like that to their personal experience, and I did too. For a couple of years in the mid-1970s I was lovers with Michael Jospe, a white Jewish psychologist from Johannesburg about my age who had completed his graduate study in the U.S. and could not in conscience return to his apartheid homeland. I was producing "None of the Above," a weekly alternative news-and-music radio hour on WWUH, the University of Hartford station, and it was the U.S. Bicentennial year. One of our regular features, "The Queen Is Coming!," ran for two or three months following the announcement that she'd visit the former colony in July 1976. Michael and I devised any number of satirical items usually featuring a historical clip of her speaking to the British people. It was huge fun—froffly amusing ("froffly" being his take on the pretentious, overused adverb "frightfully" among his cohorts back home)—though I suspect on Michael's part there was also an underlying nostalgia for her as a royal institution he had grown up with. We attended the People's Bicentennial in Washington, D.C., together, but we caught nary a glimpse of HRH.
I did watch Portuguese broadcasts of the cortege with the coffin, the funeral proceedings, interviews with historians and journalists, and was impressed not so much by the reverent, saccharine coverage that also characterized a great deal of the global acknowledgment of this historic passing, but by the fact that Portuguese media were well staffed enough to have their newsmen and women on the scene in the U.K.
Braga, an important medieval city a short train ride away from Porto, is like a well-kempt theme park, a historic little gem of the country. On the Avenida Central I was struck by an Africa-shaped monument to two brothers, natives of the city, who died in 1904 and 1915 in the colonial wars, the very wars that by the 1970s were so expensive, so futile, and so unjust, that it was the military itself that revolted and overthrew the fascist regime. About this history there is general accord in the country today about the crimes of Portuguese imperialism, yet a monument like this still stands as a reminder of former patriotic ideals.
I enjoyed a live TV broadcast from an outdoor stage in Lisbon the night of the 10th, as my departure date fast approached. It was a "pops" concert by the Calouste Gulbenkian Orchestra—yes, the same oil billionaire whose foundation sponsored my first trip to Portugal 54 years earlier. Conductor Diogo Costa opened with George Gershwin's Cuban Overture, the Dukas Sorcerer's Apprentice, selections from West Side Story with a fine tenor and soprano—who also sang an aria from Puccini's La Rondine—more Bernstein with the Candide overture, a Danzón by Mexican composer Arturo Márquez, and a familiar Latin American encore whose title I never could summon up. There wasn't a Portuguese composition on the program, but a lot of American pops standards that have become international musical favorites. My Yankee heart felt proud.