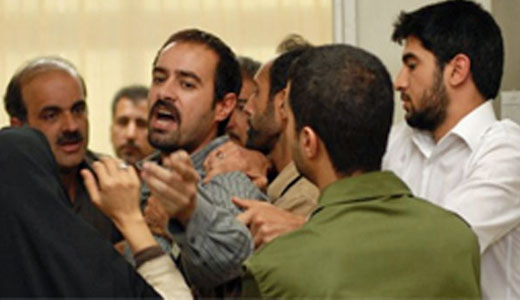 Movie Review: "A Separation"
Directed by Asghar Farhadi
Starring Peyman Moaadi, Leila Hatami, Sareh Bayat
Iran, 2011, PG-13, 126 minutes
In the first scene of Academy-Award-nominated "A Separation," Simin, the wife, tells an Iranian divorce judge that she wants to leave the country, but her stubborn husband won't go. The husband, Nader, tells her to go if she wants to, and says that their 11 year old daughter can make her own decision to go or stay. They seem to be a middle-income urban family, but Simin apparently comes from higher up. Is this just another tearjerker about sad family conflicts?
No, it isn't. In two hours of movie, we are transported through much of contemporary life in Iran. The simplicity of the setting disguises an important film about a great and, for Americans, mysterious, faraway place and what it must be like to live there. Through circumstances set off but not caused by their separation, Simin and Nader soon find themselves in a highly tense and complicated drama concerning people much further down the economic ladder.
There is no sermon, no pro-Iran, no anti-United States, no sides taken, no interpretations from the characters, no narration. Just a series of highly revelatory movie scenes as everyone in the film confronts each other, their culture, their legal system, their ethics, their morals, and, most of all, their hopes. If the storytellers have a specific political statement in mind, it is this: No matter how difficult, how complicated, how undeserved, our situations and how hopeless we may feel, it is better to stay and fight than to run away.
The young daughter, Termeh, keeps a martyr's noncommittal face through nearly all of the film. We identify with her, we know how she must be suffering, we understand her conflicts and her helplessness, but she never once asks for our help or sympathy. Other characters react with emotions that are sometimes muted and sometimes enraged.
The movie deserves its Oscar buzz as best foreign film. As with any good artistic experience, moviegoers are transformed as they watch "A Separation." Whether we meant to or not, we will develop empathy for our brothers and sisters in faraway Iran. We will feel some of their hope, and we will suffer some of their pain.
Photo: "A Separation" offers a glimpse of modern life in Iran. View Auckland