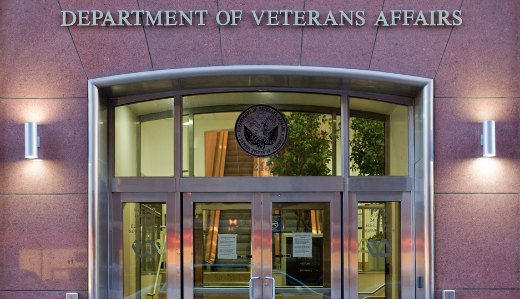 WASHINGTON – The Obama administration and the American Federation of Government Employees are clashing over collective bargaining rights for thousands of health care workers at the Department of Veterans Affairs (VA), with Obama officials saying legislation that AFGE backs goes too far.
At issue is the VA's use of one paragraph of the U.S. code, dealing with banning bargaining over routine pay matters such as overtime. AFGE backs legislation by Sen. Sherrod Brown, D-Ohio, to change the wording of the paragraph from a ban on bargaining over "compensation" to a ban on bargaining over "rates of basic pay."
Dr. Robert Jesse, principal deputy undersecretary for health at the VA, said Brown's bill, S572, which would aid at least 100,000 workers, goes too far.
The change is important because the VA has been using the law to arbitrarily set pay and compensation for some of its health care workers and not others, and to deny grievances when the union raises pay equity issues, said AFGE Secretary-Treasurer J. David Cox, a registered nurse.
"S572 does not create new bargaining rights," Cox testified on June 11. "This restores equal bargaining rights over routine compensation matters previously afforded to the following medical professionals covered by the VA's personnel system: Registered nurses, physicians, dentists, physician assistants, optometrists, podiatrists, chiropractors, and expanded-duty dental auxiliaries.
"Until 2003, VA's medical professionals had the same compensation bargaining rights as Veterans Health Administration employees covered by bargaining rights and medical professionals at military hospitals and other federal facilities. Over the past eight years, the VA interpreted the bargaining rights law – Section 7422 – to single out medical professionals and deprive them of basic rights to grieve and negotiate over routine pay matters such as nurse overtime pay and physician incentive pay.
"The VA has also used Section 7422 to block complaints arising out of violations of rights under other federal laws. How can anyone oppose making the VA abide by its own pay rules?" Cox asked.
But Jesse opposed the legislation. He said VA is trying to fix the problem internally via discussions with AFGE and four other unions representing its workers. He said:
"The ability to exercise pay flexibility is a vital recruitment and retention tool. It is necessary to allow the VA to efficiently compete on a cost-effective basis with the private sector and to attract and retain clinical staff who deliver health care to veterans. This flexibility would be greatly hindered by the collective bargaining ramifications of S. 572."
Photo: Jason Kuffer // CC 2.0