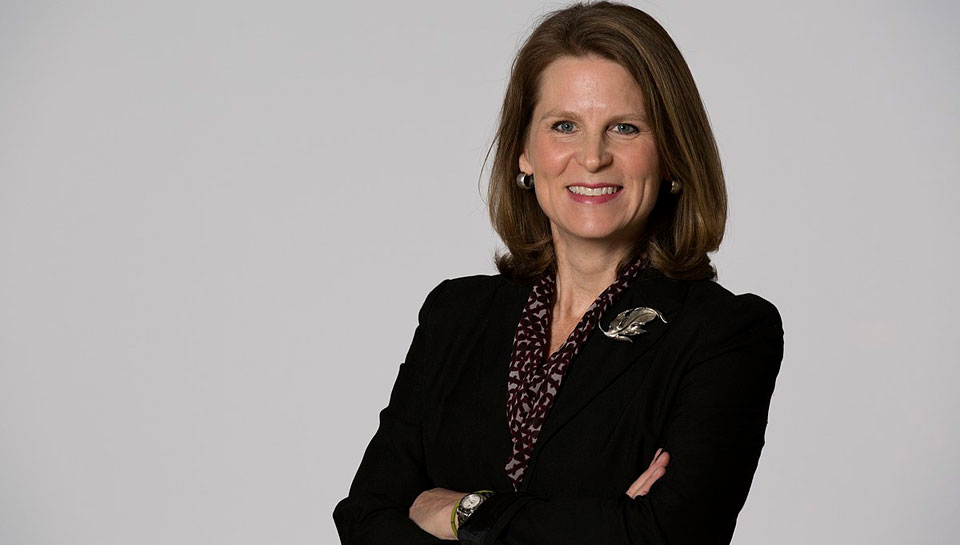 WASHINGTON—Organized labor's April 8 "Digital Day of Action" to convince senators to back and pass the Protect the Right to Organize (PRO) Act flooded Congress with phone calls and texts coming in from coast to coast.
And the campaign will continue, especially since it has the strong support of Democratic President Joe Biden.
The hundreds of thousands of calls and texts aren't the sole drive for the PROAct, the most comprehensive pro-worker labor law reform since the original National Labor Relations Act of 1935.
In an April 8 evening zoom call with female unionists, AFL-CIO Secretary-Treasurer Liz Shuler urged all the attendees to "push this out…through social media."
"It's up to us on the ground" to communicate the message that all workers, union and non-union alike, would benefit from the measure giving workers "the power to negotiate safer working conditions, better benefits and paid sick and family leave, which empowers co-equal caregiving," among other gains, Shuler said.
And the basic message, she added, is that "the best way to raise wages for working women is a union card."
Digital contacts, in-person marches, letters to the editor, teach-ins, and at least one city council resolution are already planned for a "National Week of Action" from April 26 through May Day. The list is here.
Meantime there were hundreds of organized call-ins from coast to coast on April 8. There was even at least one live rally—at 5:15 pm, Alaska Daylight Time, in Fairbanks.
Many of the later PROAct events, such as a 6 am Sunrise memorial service in Peoria, Ill., will coincide with Workers Memorial Day, April 28. That's also when the city council resolution will come up, in Columbus, Ohio.
And there's a big May 1 march scheduled for noon Pacific Time in San Francisco, plus a rally and march in Lynn, Mass., beginning at 4 a.m. San Franciscans will start from Harry Bridges Plaza, named for the outspoken longtime International Longshore and Warehouse Union founder and president, a San Franciscan.
San Francisco will also hold an online Workers Memorial Day event, as will Chicago Women in Trades, starting at 9 a.m.Central time. Rallies, by Zoom or otherwise, won't be all. There'll be unionists' "PROAct food distribution" on April 15 in Burlingame, Calif., for example.
And St. Louis workers will feature the PROAct at their annual Union Labor Prayer Service, Mass and brunch on May 2, starting at 8:30 a.m.
The federation enlisted more than 200 supporting organizations to join its April 8 deluge of calls and texts for the ProAct, according to an AFL-CIO Facebook and Twitter post. And it left the number, 866-832-1560, posted for future contacts with Capitol Hill.
The object of the campaign is first, to urge five recalcitrant senators—Democrats Mark Warner (Va.), Joe Manchin (W. Va.), and Kyrsten Sinema and Mark Kelly (both Ariz.) and independent Angus King of Maine—to co-sponsor the legislation, HR842.
"PASS the PROAct Sen. Sinema, a Rally for the People!" the April 26 Tucson event declares. Posters and graphics mentioning each senator by name are on the AFL-CIO's Twitter feed and Facebook account. There was a 51st poster, too, of Biden signing something. "Send it to my desk," he declares about the PROAct. The phone number's there, too.
Convincing the five holdouts to come aboard would give the PROAct the 50 senators it needs to hit the Senate floor, despite a GOP filibuster threat. Campaigners also called and texted the other 44 Democrats and independent Bernie Sanders of Vermont to thank them for already pledging to co-sponsor and vote for the measure.
Then, once the ProAct is on the floor, the objective is to get senators to pass it. While Democrats and the two independents will be atop most contact lists, marchers in Miami will go after Florida's two Republicans, organizer Deborah Dion e-mailed.
There'll be a press conference in Tropical Park, followed by a Workers First Caravan to Sen. Marco Rubio's office, she added. There, "we'll deliver a sign-on letter from union leaders and hundreds of letters from rank-and-file members. In the afternoon we'll be sending a delegation" to the Coral Gables office of GOP Sen. Rick Scott.
The PROAct would legalize card-check recognition, speed up recognition elections, and force union-busters to disclose who pays them, how much, and why.
It also would remove many of the obstacles congressional Republicans and their corporate backers have erected against organizing in ensuing years, impose high fines for labor law-breaking, make court orders against lawbreakers easier, force firms to immediately take back workers illegally fired for organizing.
"It's the most significant worker empowerment legislation since the Great Depression. And it's also a civil rights and economic stimulus bill. If we can get this passed, working people will thrive for generations to come," the AFL-CIO declared.
"Let's show the Senate people are pro-union across the country and across party lines," the federation posted. "Our outdated labor laws are no longer strong enough to protect us in the workplace.
"The PROAct would change that."