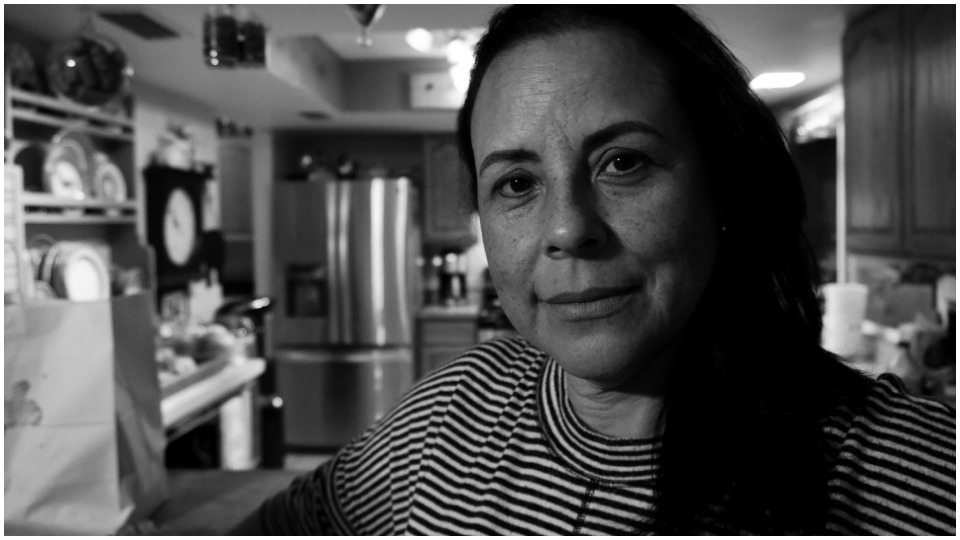 There is nothing serene about death at the moment it's upon a family. And even if death personified passes by, its collection of a soul prevented by the wonders of modern medicine, it leaves behind an unshakeable fear, a constant reminder of our own fragile mortality.
On a Saturday morning in early May, I sat up in bed, took in my surroundings, along with the white-hot brightness of the sun, shook my head, and remembered I wasn't home.
I had left St. Louis a few days earlier—driving across the Midwest, watching as green farmland transformed into the rugged, tan Sonoran desert—and was staying with my parents.
They have a modest three-bedroom home cluttered with baby photos, artwork, and a random assortment of kitschy items older than me. The dogs outnumber humans, and every shelf is filled with books.
The timing of my visit was a bit out of the ordinary: I typically made the 23-hour drive during the winter holiday season, abandoning Missouri for warmer temperatures. But May is graduation month, and my sister, a United States Marine Corps veteran, was slated to graduate from Arizona State University with honors. I couldn't miss it.
So, there I was in the desert's summer heat.
I left the guest room and made my way toward the kitchen and the smell of fresh coffee. Furry heads and ears pricked up as I passed by the living room, stopping on my way to caffeine to check on my father asleep in his recliner. He was still recovering from surgery.
My mother joined me in the kitchen at 7:30, followed by my sister, who wore a mile-long smile on her face. Between the three of us, we finished off two pots of coffee, dropped two frying pans on the tile floor, and were serenaded by a chorus of howling huskies.
Somehow, through it all, my father continued to sleep undisturbed.
At 10:00, we parted ways to our respective rooms. The countdown to the Veterans' Stole Ceremony was starting. My mother was the first to be ready and, as usual, was tidying up the living room. I could hear her complaints about the amount of dog hair everywhere.
Then the shouts began.
"Can you come out here quick," she yelled. "The old man isn't waking up and won't respond to questions."
I barreled out the door half-dressed, ran into the living room, and stared down at my father.
His skin was pale, his eyes shut tight as if he were trying to escape a bad dream.
"Hey Pop," I said, grabbing him by the shoulders and gently rocking him back and forth. "Wake up, we need to get you ready for Graduation Day—we've got three ceremonies to attend remember?"
Silence. After a moment, I noticed his hands were clenched and twitching.
"He's having a stroke," I said. "We need to call an ambulance."
By now my sister was aware of what was happening. Tears streamed down her cheeks.
"They'll be here in five minutes," called out my mother from the kitchen.
Five minutes went by and the paramedics arrived. All three of them looked down at him, started an oxygen line, and said in unison: "It looks like he's having a stroke."
A look of shock crossed my mother's face. She had immediately been torn in two and was uncertain of what to do.
We handed over all his medical information to the ambulance battalion and watched as he was wheeled out, up and into the truck.
I kissed my mother and sister goodbye, told them to not worry—"Just enjoy the first ceremony"—jumped in the truck and sped off to the hospital.
I have seen the inside of many emergency rooms over the years and was never bothered by them—until now. As I made my way into the inner recesses of emergency medicine, I was met by a chaplain and social worker.
"Damn, this is serious," I whispered.
Over the next several hours, we learned he had had two major strokes—destroying much of his left brain—and was at risk of several more due to the number of blood clots accumulated in his lungs; they, of course, caused by the failure of a surgeon to appropriately provide blood thinners after a procedure to prevent such a thing.
For 11 days he was on life support. And for 11 sleepless nights, my mother was at his side listening as doctors gave updates and cautioned us about a full recovery—if he survived.
Then, just as quick as the onset of stroke, the medical bills arrived in the mail.
As if the life of a loved one hanging the balance wasn't stressful enough.
It's a disgusting fact that one of the highest causes of family and individual bankruptcy is directly linked to medical issues. According to a recent study in the American Journal of Public Health, 66.5% of all bankruptcies were medical costs tied to either high cost of care or time out of work to provide care.
"The financial toll of illness on American families has perhaps gone far beyond the one-off anecdotes, such as the Nobel laureate who had to sell his medal to pay for medical bills, or 250,000 GoFundMe medical campaigns last year alone," read the report.
Looking at recent bankruptcy statistics, we see that even the Affordable Care Act hasn't reduced the overwhelming burden of medical debt for people.
"Despite gains in coverage and access to care from the ACA, our findings suggest that it did not change the proportion of bankruptcies with medical causes," continued the AJPH report.
Why is that?
"Unless you're Jeff Bezos, people don't have very good alternatives, because the insurance that is available and affordable to people, or that most people's employers provide them, is not adequate protection if you're sick," said Dr. David U. Himmelstein, a professor at Hunter College and founder of Physicians for a National Health Program.
Not to mention, most families today don't have enough personal savings for a simple emergency.
My father, a stubborn man his whole life, survived and is slowly recovering as of today.
And, if you're wondering, the cost to keep someone on life support for 11 days is $471,017.51.
We didn't go bankrupt, and we're not having to pay ungodly amounts of interest for payday loans to cover his cost. Why? Because the old man was a union member. A Teamster for 35 years. Thankfully those union medical benefits left us having to only pay $3,405.95—still not cheap, but doable.
This isn't the case for most American families. The most recent union membership rates by the Bureau of Labor Statistics put the national average at 10.5% of all workers, with public sector workers' (33.9%) union membership being five times higher than private sector workers (6.4%).
For me, the only real solution to this medical debt dilemma is simple: Universal health care. Call it and dress it up however you'd like, health care is a human right, and should be coupled with stronger protections for all working people. End of discussion.
And though I'm not a single issue voter, come Election Day 2020, this single issue will take on new meaning for me.