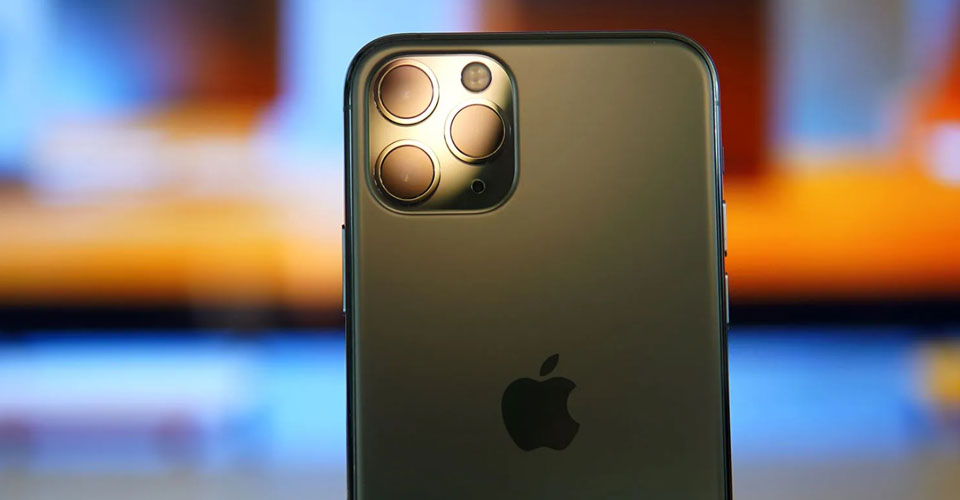 NEW YORK—First, Starbucks. Then, Amazon. Then, REI. Now Apple workers in the Big Apple—the rich firm's lead retail store in New York City's Grand Central Station—seek to unionize, too.
In a campaign that started due to bad working conditions and low pay, the group, calling themselves the Fruit Stand Workers United (FSWU)—a play on Apple's name—says the world's top company in corporate value can afford to pay its workers better than starvation wages.
And working conditions aren't great either, they add on their website, especially the constant noise pollution the staff encounters at the station site in midtown Manhattan.
The Apple workers voted on February 21 to affiliate with Workers United, the Service Employees sector that also has organizing drives going at 201-and-counting Starbucks stores from coast to coast. Workers United announced two more Starbucks wins on April 18: 17-0 in Eugene, Ore., and 20-0 in Pittsburgh.
FSWU unveiled its organizing drive at Apple's flagship store at Grand Central on April 18. It did not say how many workers the store has, but news reports said at least 10% of the workers are on the union's organizing committee.
On their mission statement's q-and-a, FSWU emphasized Workers United's Starbucks drives "are led by baristas, not union bureaucrats," implicitly promising that at Apple.
Worker resentment at exploitation by Apple bosses was rising even before that date, including a walkout in December demanding better sick leave and working conditions. And the Grand Central workers told the Washington Post they evade Apple spying via iPhones by using rival Android devices to communicate.
"Apple easily has the financial resources to be the exemplar of a modern, progressive workplace, but instead has established itself as the paradigm of capitalist greed," former Apple retail worker Matt Herbst told CNN Business earlier this year.
"A union at Grand Central will provide job security through a negotiated 'for cause' provision," FSWU said on its website, referring to "just cause" provisions in union-negotiated contracts covering management discipline and firings. The union will also "provide additional resources to all workers such as mortgage financing.
Three pillars fulfilled
"But most of all, it will fulfill three pillars we always sought during this movement: Better pay for all covered workers, more robust benefits, and a thorough analysis of our work conditions, mainly relating to health and safety."
Apple told the Post it pays the Grand Central workers between $17 and $30 an hour and says elsewhere that its minimum wage is $20. The Grand Central workers dispute that. And the Glassdoor.com pay website said the average base pay for an Apple "retail specialist" in all of New York City is $39,235. The Grand Central store is not listed separately.
On their website, its workers demand "a minimum $30 hourly" for all, "based on a matrix of role, tenure, and performance," given they're living and working in high-cost New York City. They also demand "faster accrued and more vacation time," and improved pensions.
"For health and safety, we look to conduct research into security protocols with customer interactions, and research into track dust, health effects from building materials, and noise pollution at Grand Central," their website adds.
"BECAUSE GOOD ENOUGH ISN'T," their website leads off, in those capital letters.
"FSWU workers are organizing at Grand Central for a better future. Our store has been open a decade and has no doubt contributed to Apple's exponential growth in that time. Yet Apple is not paying retail workers their fair share.
"Year after year," workers' pay lagged behind the city's costs. "Meanwhile, Apple has grown to be the most valuable company in the world. Why should its workers live precariously?
"When Apple's goal is to make more money every year than it did in the last, and their clientele has grown as much as it has, they have no choice but to extract more and more labor from their workforce, all the while spending as little money as possible on that workforce."
"If Apple's goal is 'to leave the world better than they found it,' then they need to hold themselves to a higher standard.
That "as little as possible" statement echoes the reasons hundreds of thousands of other low-paid, exploited, and repressed workers—fast food workers, Amazon and Starbucks warehouse workers, port truckers, and adjunct professors among them—have turned to organizing and unionizing in the last year or more.
"As Apple continues this process, it must extend us a seat at the table. We cannot live on the whims of Apple's generosity. We cannot bet our futures on luck."
Since the workers aren't unionized, yet, Apple can "decide what we're paid, what benefits receive, the career paths we can access, and the safety of our workplace. We want a say in all matters of employment, leave, working conditions, and compensation. These are the factors that determine the quality of our lives."
The low pay at Grand Central contrasts with Apple CEO Jeff Cook's compensation while running the $3 trillion public company, making it the largest—in terms of capitalization worldwide.  AFL-CIO's Executive Paywatch said Cook garnered $14.77 million in compensation in fiscal 2020, the latest figures it has available. The Post reported he earned five times that last year.