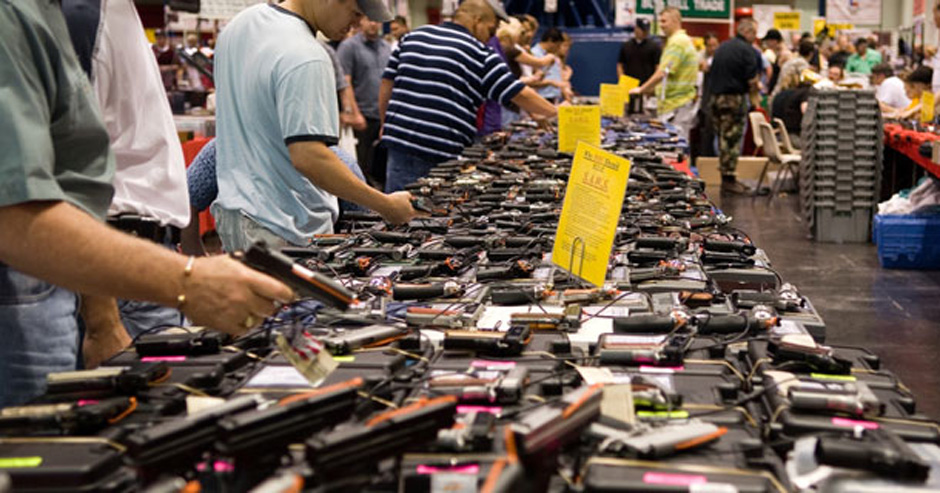 As usual after a horrific mass shooting in America, shares of gun stocks are rising today after at least 58 people in Las Vegas joined the ever growing list of casualties of mass shootings, this time the deadliest one in U.S. history.
The value of  Sturm Ruger stock, according to CNBC, briefly rose more than 4.5 percent while American Outdoor Brands, formerly Smith & Wesson, rose more than 3 percent.
Stephen Paddock, age 64, of Mesquite, Nevada, opened fire late Sunday night from the 32nd floor of his hotel room into a crowd at a concert on the Las Vegas strip. More than 58 were killed and more than 500 were injured.
Police report that Paddock is dead. According to NBC and other news outlets he was not a "terrorist." Apparently what constitutes terrorism these days is, at best, unclear. He had no "connection," the newtworks say, to any known terrorist groups. Thus far they have not explored what connections he had that he used to purchase his weapons. They likely come from American corporations doing a brisk business today after Paddock made such effective use of their products.
CNBC said the value of the gun stocks apparently went up becasue Wall Street traders bet on a pickup in arms sales ahead of potentially tighter regulations as a result of this shooting. They may also be betting, CNBC said, that sales will increase as people fearing for their safety will run out and buy more guns.
Whatever the reason though, the gun companies are happy now that they can enjoy another spike in their sales.
After the Orlando and San Bernardino shootings, "you saw a two- to three-month surge in firearms sales," Rommel Dionisio, managing director at Aegis Capital told CNBC. The two ISIS-linked attacks "certainly triggered something in the American consciousness about personal safety."
Today's attack has not been linked to ISIS at all but the gun companies have no problem, apparently, with enjoying the increased sales anyway.
Gun stocks clearly go up in value after any mass shooting.
Nothing like putting profits before human lives to make a certain buck!
Leave it to the gun companies. Leave it to capitalism. We can always count on them to take best advantage of any given situation.
The two gun stocks have fallen sharply since President Donald Trump's election win last November. Gun sales had climbed ahead of the election on expectations a Democratic win would increase restrictions on purchases. After Trump's win, sales of the weapons dropped and so did the stocks.
The stocks surged in mid-September after Reuters reported, citing senior U.S. officials, that the Trump administration is working to make it easier for U.S. gun makers to sell small arms to foreigners.
As of Friday's close, American Outdoor Brands was down nearly 28 percent for the year. Sturm Ruger shares were nearly 2 percent lower for the year.