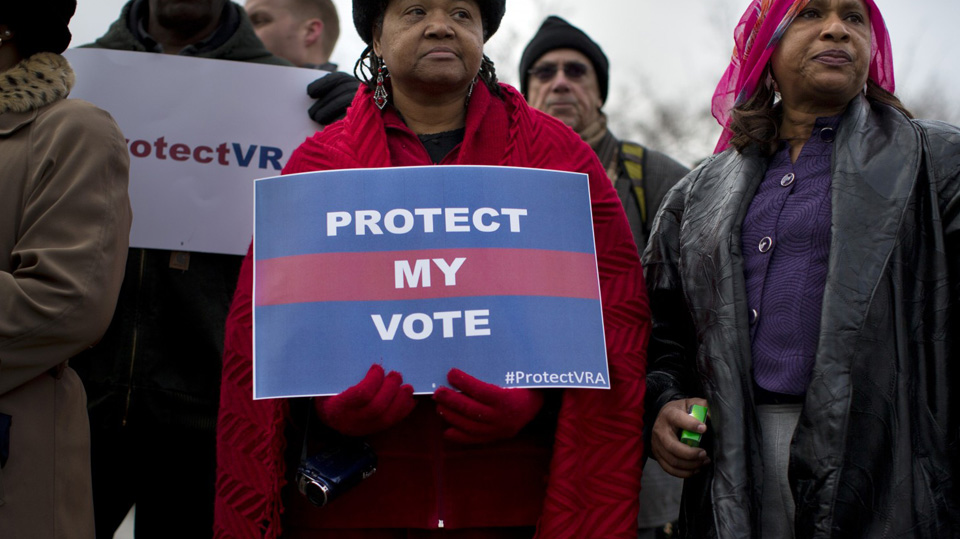 Illinois is about to make voter registration automatic. The Senate and House have passed reform bills unanimously. If the governor signs the final reconciled legislation, Illinois will become the ninth state, in addition to the District of Columbia, to adopt automatic voter registration. The bill would begin to register more than 1 million eligible but unregistered voters in Illinois. Even as states continue to pass legislation to restrict voting, this reform promises to open the doors wider.
The legislation would automatically register eligible voters when they interact with the secretary of state's office or with other state agencies, unless they decline. It builds on the Motor Voter reforms, but those were "opt-in" reforms; voters had to decide to take advantage. This is an opt-out reform; voters are automatically registered unless they decide not to. The difference will end up registering hundreds of thousands of eligible voters.
"Automatic voter registration is a win-win for all," Cook County Clerk David Orr, one of the champions of the reform, told the Brennan Center for Justice. "It takes the burden of updating voter registration off the backs of voters and shifts it onto government, where it belongs." It also helps government maintain updated, clean voter rolls, reducing the threat of partisan purges.
This is a big deal. Oregon and California first passed the reform in 2015. When it was fully implemented in Oregon, according to The Nation, 225,000 eligible voters were automatically registered, including nearly 100,000 new voting participants.
The Brennan Center reports that automatic voter registration bills have been introduced in 32 states.
Voting and voting rights are the foundation of democracy. There should be a bipartisan consensus to make registration and voting as simple, easy, and accessible as possible. The very legitimacy of our elections and of our leaders depends upon free and fair elections that provide a mandate from the people.
Because of the power of the vote, however, voting rights have always been contested. The civil rights movement had to fight – with lives lost and blood shed – in order to gain the right to vote for African-Americans in the South.
When the conservative gang of five on the Supreme Court weakened the Voting Rights Act, right-wing legislatures and governors in states across the country began enacting legislation to constrict voting rights in ways that disproportionately impacted people of color, students, and the poor. These were partisan bills designed to exclude targeted groups of potential voters from the polls. They required specific voter ID, eliminated early voting days, shut down voting on Sundays, limited hours, purged voter rolls, and banned those with convictions from voting even after they had served their sentences, among other measures.
The Brennan Center reports that five states – Iowa, Arkansas, North Dakota, Indiana, and Georgia – have already enacted bills to cut back on voting access in the most recent session of state legislatures. Thirty-three bills to make voter registration more burdensome have been introduced into 22 states. Instead of being a matter of bipartisan consensus, voting rights remains contested territory.
In the 2016 election, we've heard a lot about what Russia did or didn't do to interfere with our elections. But whatever Russia did had far less effect than the voter suppression laws that made a big difference in states from North Carolina to Wisconsin. Trump's margin can literally be counted in the voters who were excluded from voting.
With Gov. Bruce Rauner's signature, the Illinois reform will put the state on the side of democracy. Much more needs to be done to strengthen voting rights, including everything from ending partisan gerrymandering to curbing the corrosive role of big money in our politics. With automatic voter registration, Illinois will take a first step. With popular organizing and mobilization, it will hopefully be the first of many.