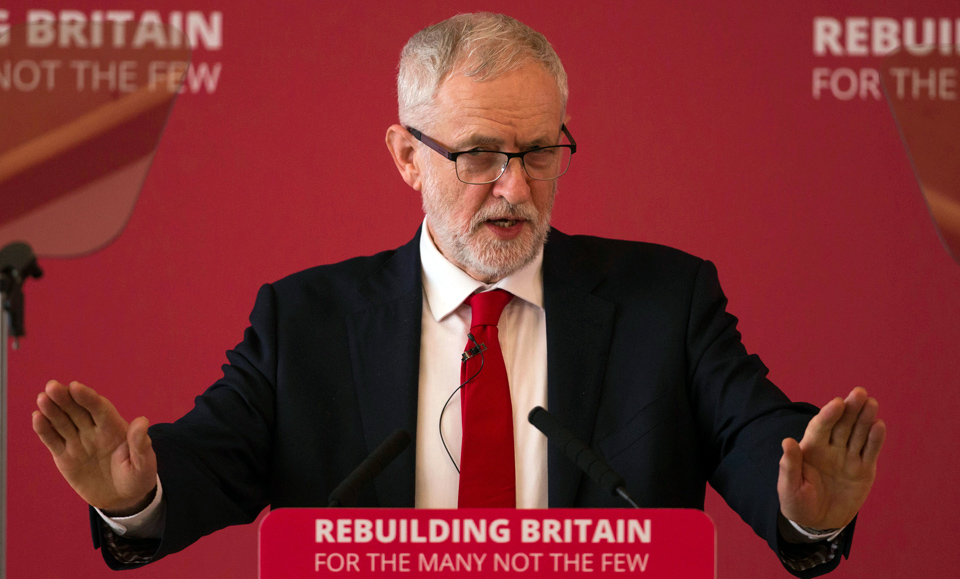 Going back to a law Sir Winston Churchill established and championed in 1909, the British Labour Party's think tank has drafted a strongly pro-union pro-worker platform it plans to run on in next United Kingdom election and enact if it gains power.
The Institute for Employment Rights' Manifesto For Labour Law envisions re-established and strong sectoral bargaining, protection of whistleblowers, strong job safety and health regulation and tougher enforcement overall, two top IER officials and a Kings College law professor told a Feb. 8 conference in Washington, D.C.
There would also be a separate Ministry of Labour, with Cabinet rank, mandatory access for union organizers to mass meetings of workers at employment sites, "full employment rights for all workers from day one," as IER Director Carolyn Jones said, "and one simple definition of 'worker,' to prevent employer misclassification."
Jones, IER Chair John Hendy and King College Professor Keith Ewing were part of a panel at the D.C. conference discussing lessons the U.S. could learn from unions overseas. Other speakers were from Canada, Argentina, and the International Labour Organization. The D.C. conference chair, retired Communications Workers President Larry Cohen, told the crowd U.S. unions could learn a lot from their overseas counterparts.
The D.C. conference considered ideas for reversing the decline in private-sector union density in the U.S. since the 1950s, down to its current 6.4 percent. There's been a parallel, and steep, decline in British union density since World War II.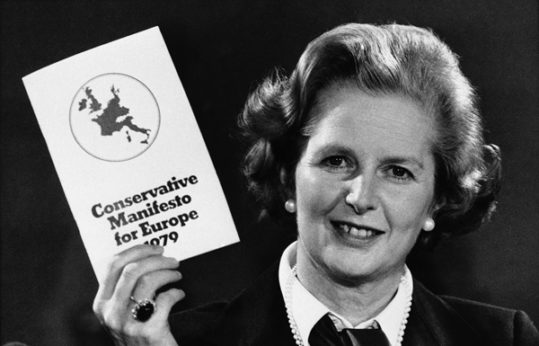 It was 86 percent in 1946 and 60 percent as late as 1980, Ewing said. Then, viciously anti-union Tory (Conservative) Prime Minister Margaret Thatcher took power. In 1978 she repealed the 1909 law. British union density is now 26 percent, Hendy said. U.S. union density is 10.5 percent.
All three Britons said Thatcher modeled her anti-union campaign on weakening British labor law to a point where it closely parallels the GOP-weakened U.S. National Labor Relations Act.
Hendy and Jones told the U.S. crowd they expect the Labour Party and its leader, Jeremy Corbyn, to adopt the manifesto and take it into the next general election campaign, whenever that is.
Labour and Corbyn endorsed a skeleton version of the manifesto in the 2017 campaign. Then, Labour unexpectedly won dozens of previously Tory seats, reducing Tory Prime Minister Theresa May to leading a minority government propped up by right-wing Irish nationalists.
The question is whether Labour will win the next balloting. Hendy was confident they would. Current opinion polls, Feb. 3-4, say otherwise. They give the Tories 41 percent of likely voters to 34 percent for Labour. Neither May (40 percent) nor Corbyn (19 percent) are popular with voters as a whole, though Corbyn overwhelmingly won Labour's primary before the 2017 election.
Nevertheless, the party gave the institute the mandate to prepare the manifesto, which is available, by subscription, at www.ier.org.uk/manifesto. The manifesto would reverse "years of betrayal" when former "New Labour" Prime Minister Tony Blair "tinkered with individual employment rights," not basic workers' rights, Jones told the D.C. crowd.
The point, Ewing said, would be to get British labor law away from the U.S. model. "The Canadian system and the Australian system" like the U.S. and United Kingdom labor laws, "are enterprise-based systems, but they don't work (his emphasis)."
The 1909 labour law system Churchill established, Hendy said, trade boards which mandated sectoral bargaining between unions and all employers in a sector – say, mining or transportation – with wages and hours as the main issues. "Thatcher swept all that away."
The new manifesto envisions creating 45 separate industrial sectors, with the new Minister of Labour appointing both union and management representatives to the boards overseeing each. The boards would then negotiate minimum, and mandatory, contract floors. Among their mandates would be one for "equal pay for equal work and elimination of the pay gap," Hendy said.
"Now we have to explain this to workers, then we have to explain it to employers, then we have to get them on board – and then we have to win the election," he concluded.