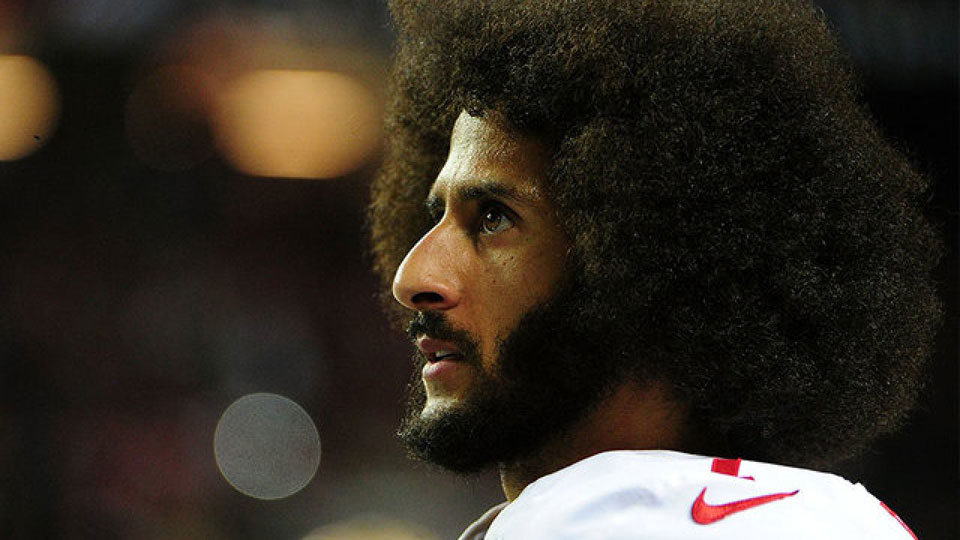 Well sports fans, we've now come to the end. The end of another football season. And now, as we wait for Sunday, filled with nerve-wracking excitement, we have time to look back at season highlights, and how the New Orleans Saints and Kansas City Chiefs made it to Super Bowl 53.
Oh…wait… no, they didn't.
The Saints were robbed in overtime by referees making bad calls, and the Los Angeles Rams, much to the displeasure of St. Louisans, made it to the playoffs.
As for the Kansas City Chiefs, they fought hard and to the bitter end…but Bill Belichick and the players of the New England Patriots wanted to win more. It was one hell of a shootout game though.
In fact, both conference championship games were thrilling and led to a brand-new NFL statistic: first time in the Super Bowl era both conference games went into overtime.
Super Bowl 53 will be 17 years to the day since the Patriots and Rams met on the playoff field during Super Bowl 36—Patriots beat the Rams 20-17.
But for now, let's highlight a few things:
Colin Kaepernick remains unsigned:
It's a hard, sad fact that can't be avoided. There were plenty of opportunities for teams in need of a talented quarterback to sign him. Washington had discussed bringing on Kaepernick, but decided against it saying, "they'd have to change too much of their offense."  Instead, they went with 32-year-old Josh Johnson, last regular-season pass in 2011, as back up to Mark Sanchez.
"He's been discussed for sure," Washington head coach Jay Gruden said. "It's just going to be a matter of which way you want to go."
"There's not a lot of time to get a brand-new quarterback and system installed in a couple of days," he continued. "He's been talked about, but we'll probably go in a different direction."
And while the team maintains the decision against Kaepernick was based on "on-field reasons only," I can't help but think otherwise—it's a good cover story though, as Kaepernick's collusion grievance continues moving forward.
Speaking of which, during the annual Super Bowl news conference, NFL Commissioner Roger Goodell ducked and dodged questions regarding Kaepernick.
When asked directly about Kaepernick remaining unsigned, Goodell replied, "I think it's a repeat of what I just said, which is, that if a team decides Colin Kaepernick or any other player can help their team win, that's what they'll do."
Kaepernick's attorney, Mark Geragos, tore apart the commissioner's answers saying in particular: I think the commissioner was roasted appropriately on social media… The whole thing is basically a ruse. The collusion actually was the NFL kowtowing to the President."
Gregaros also called out the Super Bowl half-time show performers for crossing and "intellectual picket line," caring more about their careers than about doing what's right.
An NFL and NFL Players Association (NFLPA) strike or lockout on the horizon:
As mentioned, the likelihood of a work stoppage in 2021 increases daily. The issues of guaranteed contracts, revenue-sharing, the NFL commissioner's disciplinary powers, and a whole slew of other economic and non-economic issues are pushing players and the union to prepare for a long fight.
"They (the NFL) have to know what they're up against," NFLPA President Eric Winston said. "They have to know what's coming. They have to understand, just like in a game, the tactics that are going to be used against them and have to fight against it …. I will say I think every player is going to believe us when we say you're going to get locked out."
It's been reported players have set aside millions of dollars from royalties and unused union does in a strike chest, anticipating the labor confrontation.
Other issues we're keeping an eye on:
Eric Reid'sdrug screen targeting, and denial by the NFL-NFLPA
Leonard Fournette'sfight against the Jaguar's for voiding the remaining guaranteed money in his four-year rookie contract.
And teams carrying over unused salary cap money from the previous year.
Have a great Super Bowl Sunday, and know, this sportswriter will be wearing Patriots gear—I'm from St. Louis, can't help it.